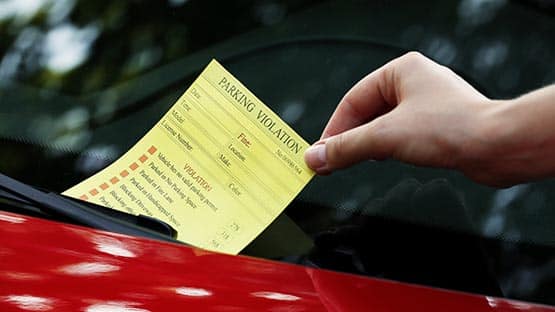 After no public comments, the City of Waynesboro voted Monday night to improve an increase for most parking fines from $10 to $20 per offense – doubling the fee.
The vote passed 4-0.
Jim Wood, who asked been asked to resign or to relinquish his vice mayor title over a gay slur made on his social media talk show, was not present at the March 13 meeting.
Waynesboro Mayor Lana Williams said Wood's absence was due to the death of a family member.
The parking fine ordinance was introduced at Council's Feb. 27 meeting. The vote was expected after last night's public hearing.
"Essentially what we discovered was that Waynesboro fines ran about half to 60 percent less than what we found in our survey of neighboring localities or similar-sized localities in the Commonwealth," said City Manager Mike Hamp in his presentation to City Council in February.
Assistant City Manager for Public Safety Michael Wilhelm said last night that the city looked at fine structures for cities including Staunton, Harrisonburg, Roanoke, Charlottesville and Lynchburg.
"Our intent is to meet the growing needs of the business community, while ensuring a level of service and convenience for our downtown visitors," said Wilhelm.
"Increased fines will help deter business owners, employees and visitors from intentionally violating the law in the interest of personal convenience."
Related stories
Waynesboro City Council looks to double parking fines, from $10 to $20
Waynesboro leaders don't really want Jim Wood to step down: That was all kayfabe
City Council members, city residents, urge Waynesboro Vice Mayor Jim Wood to resign
'I'm number one': The sign guy who defended Waynesboro Vice Mayor Jim Wood
Embattled Waynesboro Vice Mayor Jim Wood has his supporters: Who are they?
Letter: Waynesboro Vice Mayor Jim Wood should resign, 'for the good of the city'
Waynesboro City Council member asks Jim Wood to resign over Pete Buttigieg slur
Reader Q&A: Why put the Jim Wood slur of Pete Buttigieg in the headlines?
Pete Buttigieg is aware that Waynesboro's vice mayor called him 'Pete Buttplug'
Letter: Jim Wood needs to be replaced
Waynesboro mayor rebukes Jim Wood on 'Pete Buttplug' slur: 'No place in our City'
Waynesboro Vice Mayor Jim Wood offers half-hearted apology for 'Pete Buttplug' slur
Letter: Shame on Jim Wood for his hateful comments on Pete Buttigieg
UPDATE: Waynesboro vice mayor defends 'Pete Buttplug' slur of Pete Buttigieg
Waynesboro vice mayor hits Buttigieg with gay slur after asking for federal money