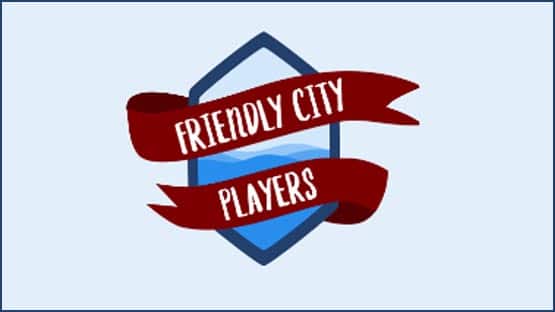 Harrisonburg's community theater has announced an exciting rebrand from Valley Playhouse to Friendly City Players.
This rebranding of the organization not only signifies the group's ongoing growth and development, but also its dedication to serving our vibrant community with theatrical experiences. The theater group firmly believes that this new name embraces the spirit of inclusivity, creativity and sense of play.
The group also announced its upcoming season of "hope."
"I couldn't be more excited about what's ahead for FCP," said Board President Claire Wayman. "We're looking forward to welcoming new friends and faces both in the audition room and theater seats.
"As a 100 percent volunteer organization, we are always looking for those who want to get involved – either on stage or backstage – so we invite you to come play with us this season."
Valley Playhouse has served the Harrisonburg community since 1966.
Featuring shows such as The Diary of Anne Frank, Little Shop of Horrors, A Streetcar Named Desire, to name a few.
The upcoming season of hope demonstrates this goal with three shows running summer 2023 through spring 2024 that encompass the spirit of optimism.
The 2023-2024 Friendly City Player's Season of Hope includes:
Aug. 10-20: Tiny Beautiful Things, Court Square Theater
Oct. 12-22: Urinetown: The Musical, Court Square Theater
March 14-24, 2024: Peter and the Starcatcher, Court Square Theater
For more information, visit friendlycityplayers.com.