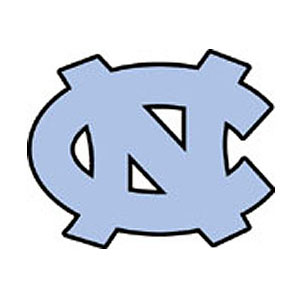 Q.  Last year there were a phenomenal 16 kicks returned for touchdowns, six kickoffs, 10 punts.  Your team accounted for seven of those.  Now, for years Frank Beamer and the guys at Miami have been winning games with the kicking game.  But now there are more teams doing this.  I'd like your comment on this trend and what the kicking game means for North Carolina particularly.
LARRY FEDORA:  Yeah, we take a lot of pride in our special teams, in every aspect of it, all four phases.  I would say that probably Frank Beamer, back when he started out was the one that kind of made it the thing to do, and I will tell you that from that point on, I think everybody is putting a lot more emphasis on it.
For us, it's something that our guys take a lot of pride in.  It's a culture that we've created that it's special to be on a special team.   For us if you can't start on one of the Big Four, then you can't start on offense or defense, so our guys understand the importance of it.
Q.  Preseason pick No. 4, but the Coastal seems so wide open.  What are the elements of your team that gives you hope that you can compete for that title?
LARRY FEDORA:  You know, we've got some guys coming back that have some experience.  We don't have a lot of age.  We're only, I believe, six seniors on this football team, but we have some talent in our young classes, and so those guys are pretty exciting, and I think that I do believe the five or six At is wide open.
I believe anybody can win it.  I believe it's going to be the team that turns the ball over the fewest times, plays defense and continues to be good on special teams.
Q.  With your love or offense, can you talk about how many offensive weapons you have this year?
LARRY FEDORA:  You know, again, it starts up front.  We can talk about all the weapons but it's going to start up front.  We've got jack tab in a tight end position that's following Eric Ebron.  You can go out to when Shaw Davis, TJ Thorp, bug Howard, you've got Ryan Switzer in the slot, you've got Kendrick Singleton in there, Chris Logan, Elijah France, Romar Morris in the backfield.  We've got some competition at the quarterback fogs with Marquise and Mitch Trubisky, so we've got a lot of talent that we ought to be able to score some points if we can gel up front, and that's going to be the key to our team.
Q.  Talk about how the experience that you have coming back helps with preparation for the season and for your opening game.
LARRY FEDORA:  Yeah, you know, we all learned a lesson last year, we don't want to start the season out the way we started out this past season, so that's a good thing if something good can come out of that.
Unfortunately last year we had to play a lot of young guys, but fortunately for this year all those guys young got a lot of experience, so that's a good thing.   They won't be so wide-eyed at the beginning of the season looking around figuring out what's going on.  They'll know what's going on and they'll know the way they should play.
Q.  You and your staff have been asked to pick up the tab for one scandal that predated you, had nothing to do with your tenure in Chapel Hill.  How concerned should the fans be?
LARRY FEDORA:  I really don't think they should be concerned.  I'm not concerned about it.  I don't think our team is concerned about it.  You know, it's something that we've dealt with in the last three years for us, and so it's — for us it's just kind of getting old.
It's always been out there and always hanging out there, and people don't want to let it die, so we'll just ride it out and see what happens.
Q.  How dangerous is that opening game against Liberty for you guys?
LARRY FEDORA:  Well, it's the most important game on our schedule.  I can tell you that.  The way we look at it, it's the only game on our schedule, and we won't be looking ahead.  We're got to be worried about that game, and all of our focus once we get in through camp and have prepared for the season, we go about ten days out, it'll all be about Liberty.
Q.  What is the big key to get from six, seven, eight wins over the top?  You did it at Southern Miss, but what's that key as you see it as a coach?
LARRY FEDORA:  Well, number one, it's players.  I mean, you've got to get good players, and that is the key.  That's the most important thing.
But I think the next thing is to have a very sound philosophy and have a good plan.  We have a plan.  We have a sound philosophy, and we have a proven plan, so now it's working that plan.  I think we're making the progress that we've expected to make.  Now it's just continuing that and staying on track.
All kind of people have all kinds of ideas about what we should be doing, and as long as we stick to our philosophy and keep doing the things we think ought to be done, we'll get over that hump.
Q.  You talked about the quarterbacks that you have, the two guys going up for the job.  Can you go into their strengths and weaknesses that you're seeing right now so far?
LARRY FEDORA:  Yeah, well, I'll tell you, Mitch and Marquise, both of them, first of all, both can beat you with their legs, they both can beat you with their arms.  They're both very intelligent kids.
Marquise obviously has the most experience of the two, and he came in under some tough circumstances last year and did a great job for us, led us to a bowl game and won the bowl game, so Mitch does not have the experience that he has.
They have done a tremendous job pushing each other all spring, all summer, and I would say right now watching them develop as leaders has been really pleasing for me, so I'm excited to see how this thing shakes out.
Q.  Marquise really enjoyed sharing the story yesterday of an eye-popping performance by Elijah Hood that he squatted 605.
LARRY FEDORA:  I was in Destin, Florida, so I didn't see it.  I saw it on Twitter, but from my understanding that's where they stopped him.  They didn't want him to go any higher.  He could have gone higher, but they didn't want that to happen.  He's 18 years old.  That's a lot of weight from my understanding.  I've never had 605 pounds on my back, so I don't know what that's like.
Q.  Your turnaround last year, midway through the season is when you guys really turned it around.  What was it that got Carolina started last year, and do you think that'll carry over into this season?
LARRY FEDORA:  Well, we hope so.  I will say, you know, we were 1 and 5 and just got beat by Miami on national TV with the last 16 seconds of the game on Thursday night, and it was devastating for our kids, it really was.  But our coaching staff did a tremendous job.
Our seniors did a great job of holding that team together.  They continued to believe in each other, and I think what we really did at that point was, especially on defense, is guys quit trying to make too much happen.  They just took care of their responsibility and didn't worry about anything else, just their responsibility, and then trusted that the guy next to them would take care of his responsibility.
And when we started doing that, we quit giving up the explosive plays, the big plays, and when that happened, we started winning football games.
Q.  Elijah Hood was such an important recruit, got to keep him in state, five star kid.  What is the ceiling for this kid?
LARRY FEDORA:  That's a great question.  I don't know what the ceiling is.  We haven't been through a season with him yet, so I don't know.  We went through 15 days of spring ball, and now he's gone through the off-season and summer workouts.
You know, I think he's a very special kid.  He's extremely intelligent.  He picked up the offense as quick as any kid I've ever had, especially at that position, and it will be interesting to see what he does this year and how he does it.   I mean, we haven't been in the heat of the battle yet so we'll find out, so I don't know what the ceiling is at this point.
Q.  Back to the quarterbacks, at a certain point I know you approve of competition, but does, say, Marquise, for instance, not have to worry about looking over his shoulder and wondering whether one bad series is getting him pulled?
LARRY FEDORA:  Yeah, I don't think that we'll have to — I don't think that will happen, actually.  I don't think that Marquise will feel that way at any point.  I don't think we have guys on our team that feel that way at any position, and really we don't treat the quarterback position any different than we do any of the positions.
I know that's hard for you guys to believe, but we really don't.  And that's why when I said every position was open for competition, everybody was like, what do you mean, quarterback?  Marquise and Mitch, they all understood the concept because we do that on our team.  We expect our guys to compete, and
I've said this:  When we have the type of competition at all the other positions like we do at quarterback, then we're going to be a really good football team, and that's what we're aiming and striving to get to.   But I don't think he'll be worried about doing that.
Q.  How big of a difference does it make for coaches when you go into a season like this when so many of the kids on your roster are guys that you recruited for your system and not left over from the former staff?
LARRY FEDORA:  Yeah, I think there's just a comfort level, I really do.  I think there's more of a comfort level, because the tough thing about when you come into a program and you don't know the kids is, one, you don't know the strengths and weaknesses of each kid.  You don't know what to take advantage and what to hide, okay?
The other thing is you really don't know the kid.  You don't know his parents, you don't know his family, you don't know how he was raised.  You just try to learn that as quickly as possible, but that's hard to do when you're not spending a year, year and a half recruiting that young man.
So when you bring in the kids that fit your systems, there's just more of a comfort level, and you can note how hard you can push, what you need to do to get the most out of that kid.
Q.  I want to ask you about TJ Logan, somebody who played his high school ball not far from here.  Yesterday, Marquise joked he wished he had four footballs he could hand off because there's so much talent in the running back stable at Carolina.  How do you see that shaking out?
LARRY FEDORA:  Yeah, you know, with all of our guys, we want to know who our playmakers are, and once we've determined who the playmakers are, then we start devising how are we going to get the ball in their hands, whether that's Ryan Switzer or TJ Logan or Elijah hood or Khris Francis or whoever it is, we'll find ways to get him the ball.
If you're a playmaker and you make plays, you will touch the ball, simple as that.
Q.  Tackle to tackle, 14 schools, 70 positions.  I counted 48 returning offensive linemen.  Every school has at least three, some have four, one even has five.  This seems unusual to me.  Is this unusual to you?  And what effect will that have on the dynamic of the league?  How will that affect defenses to have that many experiences lines blocking?
LARRY FEDORA:  I think you're going to see some success offensively.  For us we have some guys returning.  I mean, the thing is when you start talking about left tackle, it's wide open for us.  We're either going to be a true freshman or we're going to be a red-shirt freshman there.
At left guard, we're probably going to be a sophomore, at center problem we're probably going to be a sophomore, at right guard, we probably going to be a junior, and at tackle we're going to be a sophomore.
So I don't have a senior anywhere in the depth chart in the offensive line, so we're young.
Now, we're talented, I believe, but where he still — when you're talking about five guys that have to do it together, I mean, that's where experience really kicks in the most is in that group right there.   A lot of our success is going to depend on how quickly we gel with those five guys.
Q.  I was curious for your take on Ryan Switzer's open letter to the fan base that was posted on Inside Carolina.  What did you think of that?
LARRY FEDORA:  Yeah, I haven't seen it.  Again, I was in Destin, and so there was a lot of things I don't get to see.  But you know, Ryan is a very passionate kid.  He loves playing the game of football.  He's a workout fanatic.  He is also passionate about the University of North Carolina.  He's in love with it.  All he wants is all the fans to be as passionate about it as he is.
So I haven't read the letter.  I don't know what all it said, but I can imagine what Switzer had to say, and he just wants everybody to be as passionate as he is.