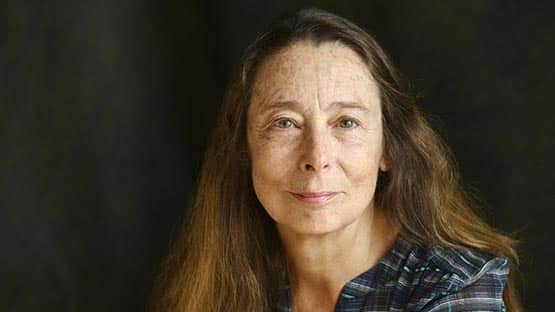 New Dominion Bookshop will host a book reading and signing with author Ann Beattie on Saturday, March 11, at 4 p.m.
Beattie will be reading from her new essay collection, More to Say: Essays and Appreciations, which will be released from Nonpareil Books/Godine in February.
"Nonfiction always gave me a thrill, even if it provided only an illusion of freedom. Freedom and flexibility – for me, those are the conditions under which imagination sparks, Beattie wrote in her introduction to this collection.
Beattie, a master storyteller, has been delighting readers since the publication of her short stories in the 1970s and her first novel, Chilly Scenes of Winter. But as her literary acclaim grew and she was hailed "the voice of her generation," Beattie was also moonlighting as a nonfiction writer. She has written 21 books.
The essays from More to Say are stories unto themselves, closely observed appreciations of life and art. The reader travels with Beattie to Cedar Rapids, Iowa, to learn about the legacy of the painter Grant Wood and his iconic painting American Gothic; to the famed University of Virginia campus with her husband, the painter Lincoln Perry; to Key West, Florida, for New Year's with writer and translator Harry Mathews; and to a roadside near Boston in a broken-down car with the wheelchair-bound writer Andre Dubus. There are explorations of novels, short stories, paintings, and photographs by artists ranging from Alice Munro to Elmore Leonard, from Sally Mann to John Loengard.
Whatever the subject, Beattie brings penetrating insight into literature and art that's both familiar and unfamiliar.
"This, I think, is what artists want to do: Find a way to lure the reader or viewer into an alternate realm, to overcome the audience's resistance to being taken away from their own lives and interests and priorities," Beattie wrote.
Beattie's nonfiction (originally published in Life, The New Yorker, The New York Times, The American Scholar, and 21st Editions: The Journal of Contemporary Photography, among others) is a new way to enjoy one of the great writers of her generation. Readers will find much to love in this journey with a curious and fascinating mind.
This in-person event will be free to attend and open to the public.
New Dominion Bookshop is located at 404 E Main St. in Charlottesville.
For more information, visit ndbookshop.com.
Related stories
Bookshop to host reading with poets Daniel Becker and Kristen Staby Rembold
Charlottesville bookshop to host reading with Lesley Wheeler and Remica Bingham-Risher
An evening of poetry and music with Denver Butson and Jordan Perry on Feb. 24
New Dominion Bookshop to host reading with Wajahat Ali and Fernando Valverde