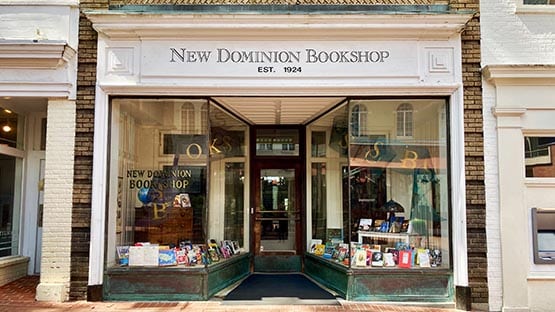 New Dominion Bookshop will host a reading and book signing with poets Daniel Becker and Kristen Staby Rembold on Friday, March 10, at 7 p.m.
Becker will be reading from his recent work, and Kristen Staby Rembold will be reading from her new collection, The Harvesters.
This in-person event will be co-sponsored by local nonprofit WriterHouse and will be free to attend and open to the public.
"Write what you know," they say at writing school, so Becker's poems ask a lot of questions. As a physician of general internal medicine, he has been seeing patients and teaching at UVA since 1985. He retired in 2020, and since then he's been seeing patients and teaching part-time. His first book of poems, 2nd Chance, won the New Issues Press first book prize. His next book, Plan B, is in the planning stage.
Staby Rembold is the author of two books of poetry, Music Lesson, published in 2019, and The Harvesters, released in January, as well as two poetry chapbooks and a novel, Felicity. Her work has appeared in numerous journals including Cider Press Review, The Hopper, South 85 Journal, Radar Poetry, Literary Mama, Appalachia, Smartish Pace and New Ohio Review, and has also been nominated for Best of the Net. She lives in Charlottesville, has taught at WriterHouse, and is currently finishing her next poetry collection and working on new fiction.
New Dominion Bookshop is located at 404 E Main St. on the Downtown Mall in Charlottesville.
For more information, visit ndbookshop.com.