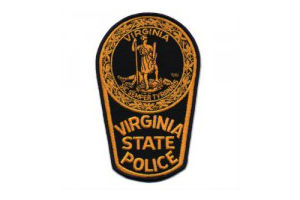 As the options and opportunities for legal gaming in Virginia expand, Virginia State Police has launched a statewide gaming tip line and online form for the public to report concerns of suspected gaming operations.
Anyone needing to report criminal violations of gaming laws associated with Virginia lottery games, sports betting, casino gaming, fantasy contests, and/or horse racing and pari-mutuel wagering is encouraged to call the new toll-free tip line or report the unlawful activity online.
The Virginia State Police is authorized to investigate illegal gaming taking place in person, online and even on social media platforms. Anonymous tips are welcome.
"Virginians need to be aware that if you choose to participate in gaming activities, the programs are regulated and must be operated within the confines of Virginia law", said Colonel Gary T. Settle, Superintendent of Virginia State Police. "These reporting options are designed to help protect consumers and Virginia from being taken advantage of, and to maintain the integrity of the gaming programs."
Virginia State Police launched the new tip line in accordance with Virginia Code 52-54, which officially establishes within VSP an Office of the Gaming Enforcement Coordinator for the Commonwealth. The purpose of the coordinator is to synchronize the enforcement of gaming laws by federal law enforcement, VSP, Virginia Department of Agriculture and Consumer Services, all other state law enforcement, local law enforcement, and Commonwealth Attorneys. The office also serves as a liaison between the federal government and Virginia for the purposes of any federal investigation into illegal gaming activities occurring within Virginia.
The tip line is available at (833) 889-2300 or online at www.vsp.virginia.gov/services/gaming-complaint-form.
For those needing to report general charitable gaming complaints, the Virginia Department of Agriculture and Consumer Services may be reached at (804) 371-0498.