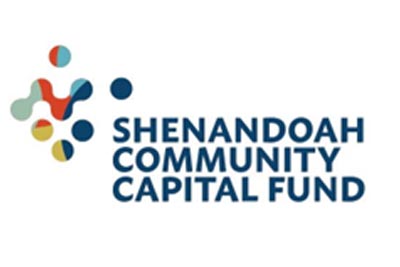 The Shenandoah Community Capital Fund is celebrating 15 years of assistance to entrepreneurs in the Shenandoah Valley.
To honor the milestone, the organization is working to raise $15,000 to support the organization's operations to continue helping people create options for themselves, through access to capital, support and by convening relationships.
"It's through the amazing support of our staff, board members, volunteers and donors, that SCCF is able to provide programs and services that reach entrepreneurs all over the Shenandoah Valley," said Debbie Irwin, SCCF's Executive Director. "We're grateful that each individual that works with SCCF is passionate and committed to helping entrepreneurs turn their dreams into reality."
The organization, originally known as Staunton Creative Community Fund, began in 2008 to grow the local economy by connecting people, cultivating ideas and providing access to capital.
Since its inception, SCCF has lent $1.7 million to entrepreneurs in the Shenandoah Valley via its microloan program, and in the past two years has served more than 300 other entrepreneurs via its Business Bootcamp program, Startup Shenandoah Valley Accelerator, and Shenandoah Valley Entrepreneurship Summit.
SCCF is marking its anniversary with a series of blog posts recognizing and thanking its current and past staff, board members, community partners and entrepreneurs.
For more information on SCCF's anniversary, visit www.sccfva.org/15th-anniversary
Related stories
From ideas to start-ups: Entrepreneurs in Virginia invited to pitch business plans
Startup Shenandoah Valley accepting applications for businesses looking to accelerate growth
Entrepreneurs have new platform for support, connection in the Shenandoah Valley
SCCF blog highlights Black-owned businesses in the Shenandoah Valley
'I am an Entrepreneur' series launched to showcase Valley businesses
Business accelerator program announces next round of participants
Entrepreneurs invited to pitch business ideas through startup weekend in Staunton
Summit gave entrepreneurs safe place to solve problems, learn new skills
Startup Shenandoah Valley accelerator program accepting applications
SCCF hosts Shenandoah Valley Entrepreneurship Summit
SCCF to host inaugural entrepreneurship summit in September