Local
Startup Shenandoah Valley accepting applications for businesses looking to accelerate growth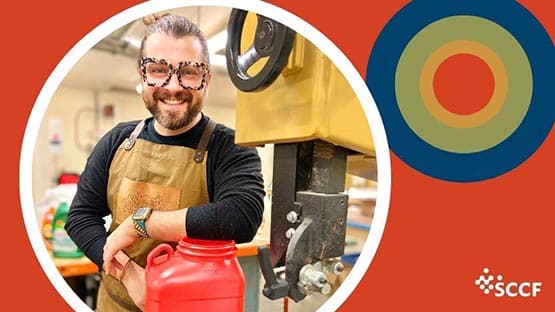 A new session of Startup Shenandoah Valley, an accelerator program for scalable businesses, is set to begin on March 6.
The Shenandoah Community Capital Fund is accepting applications for businesses ready for rapid development to take part in the program.
"The S2V program is about connecting businesses that are ready to grow with coaches, investors, and a network that can help them get to the next stage of their business," said Katie Overfield-Zook who oversees the program.
Last year, 13 entrepreneurs completed the program to take their businesses to the next level. Participants ended the eight-week coaching phase with new senses of direction, improved business models and invaluable connections with mentors as well as other entrepreneurs.
Participants are supported by coaches, mentors, SCCF staff, their peers and subject matter experts as they execute the plan they develop all in a virtual environment. This allows for maximum, entrepreneur-led impact and the most flexibility for a work/life schedule.
Participants will also have access to both Builder 10 and Clifton Strengths Talent Assessments through group work and one-on-one sessions to fully understand their business and leadership style, allowing them to become an even more impactful business owner.
Individuals interested in the program must fill out an application form to be included in the interview process.
"The program is open to entrepreneurs in any industry who are committed to growing their business," said Overfield-Zook. "Of particular importance is that our cohort represents the diversity of talent we have in this region, so we encourage entrepreneurs from underrepresented communities, such as women, students, Black entrepreneurs, and others, to apply."
The program and coursework are valued at more than $3.000. SCCF offers the program to participants for $1,000. Payment plans of $250 per month are encouraged. If this cost is still an impediment to joining the cohort, SCCF has various financial solutions upon request.
Entrepreneurs and business owners interested in the next round of S2V should submit their application by Feb. 2. Details are available online here.
Applications will be reviewed on a rolling basis until the Feb. 2 deadline. The sixth cohort will begin their coursework on March 6.