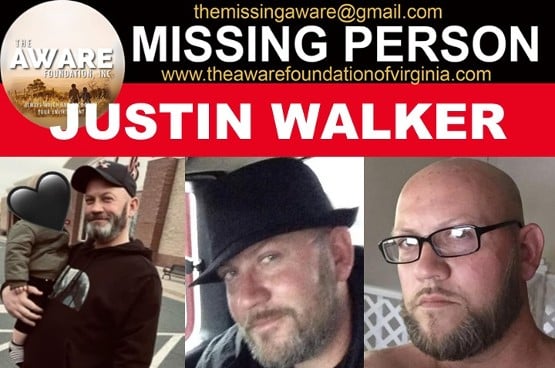 Update: Saturday, 9:08 a.m. Justin Walker has been located and is safe, according to a report from The Aware Foundation.
The Richmond Police Department is searching for a 40-year-old male last seen in February.
Justin Walker was last seen near Hot For Pizza in Richmond on Feb. 11. His phone was found in front of the restaurant. He hasn't been seen or heard from since.
Walker has tattoos on the inside of his bicep and arms. His family is concerned for his well-being.
If you have any information on Walker's whereabouts, contact the Richmond Police Department at 804-646-5100 or call 911.