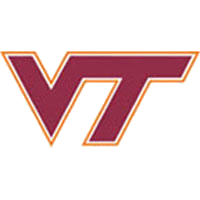 Virginia Tech football coach Frank Beamer talks with the media on Monday. Virginia Tech (3-2, 0-1 ACC) faces North Carolina (2-2, 0-1 ACC) on Saturday at 12:30 in Chapel Hill, N.C.
FRANK BEAMER: It's conference time and an important ball game for sure. I think a very athletic football team that we've got a great deal of respect for. Usually, when we get together, it's a tough, tough football game, and I expect this one is going to be the same. So got to get ready to roll.
Q. Good morning, Coach. I wanted to know you guys had some success last week in the second half with a faster tempo and running the ball. But considering the way Carolina plays and the way you want to possess the football, is this a game where you maybe want to slow the pace down and have a little bit more of a ball control offense?
FRANK BEAMER: Yeah, it's interesting because they're fast. We've had some success speeding it up. We try to set the tempo. Sometimes it's not as fast as other times. I think we've got to think about that in this ball game.
Q. The offensive line, you guys did some shuffling, had some guys in and out. How do you feel about that front five group right now?
FRANK BEAMER: I think we show an improvement. I still think it's certainly a work in progress. Still, like I told you guys, trying to get Wyatt Teller in there and (Wade) Hansen in there. I think those guys are two athletic guys that we wouldn't mind playing some more. And Sean is back healthy, and he's an athletic guy. So we're still working on it.
Q. Wanted to start with — I know you spoke about North Carolina and being in this game on the road. What are some of the biggest things you've seen on film from them and your anticipation of this game and what they're bringing forward?
FRANK BEAMER: Well, I think playing two quarterbacks, and both of them are extremely capable, good results. I think like 64 percent passing. The running yards per game is good. I think they can put up a lot of points, averaging 41, if I'm not mistaken. And defensively, they're extremely athletic, like all of us. They've had some big plays against them, and I think all of us are trying to cut down on the big plays. A punter that's been there a few years, Hibbard, he's a weapon for them. I think they've got a good football team.
Q. And then as far as your football team and where they're at right now, what can you say about some of the changes you've made out of these first few weeks as you go forward, some of those things that you tried to institute. Have there been any big things that you tried to put into practice to take those losses against Georgia Tech and East Carolina and not have those same mistakes happen?
FRANK BEAMER: Yeah, I think we've improved. Still, like I said from the very beginning, I thought there was going to be some bumps in the road. I think, when you've got young people and people that haven't played a lot, you go through that. We're working to be more consistent. Like last week, I think every point we scored was scored by a freshman. We're just young and inexperienced on some possessions, and that affects your consistency.
Q. I know just watching you guys yesterday, it seemed like you guys were devoting a lot of time to punting and especially that punt coverage. Especially since they have such a big returner like they do in Switzer, how important is it for you guys to get that punting down and be able to limit him and using the rest of your special teams?
FRANK BEAMER: Well, he certainly gets your attention, that's for sure. He took one back against us last year. It had a penalty on it, but he also took five back after that for touchdowns. He is certainly a threat. You put him in there with those wide receivers, and he's the only small wide receiver they got, but you can't catch him. Then all the other guys, they got hype. They got — they're a scary looking team. I mean, they can — defensively, we've got our work cut out for us without question. Like I said, their defense, they've given up some big plays like we have.
Q. Coach, I know earlier in the week we asked you about the blocked kicks that you had two weeks in a row. Do you feel like you guys have got that corrected?
FRANK BEAMER: The one Saturday wasn't a blocked kick — well, it was blocked, but it wasn't protection. It was just a low kick. We got to looking at the video, and a guy, actually their defensive lineman, hit him in an arm. So it was just a low kick on an extra point operation, which is not good. We're giving it plenty of attention. We're giving it plenty of attention in our practice today as a matter of fact.
Q. Hey, Frank, going back to Saturday's game, big thing with you was at halftime you guys decided to run the ball more. Obviously, in that instance, I guess what you and Scot Loeffler were sort of thinking about, you weren't on the same wavelength. Do you feel like for the most part this year you two have been sort of on the same wavelength in terms of play calling? Have you been happy with the direction of the offense overall?
FRANK BEAMER: Yeah, I think Scot and I think a lot alike, actually. And I think sometimes you get in games and you get going in a direction and situations, but I think we all agreed at halftime is that we need to come back and keep running the football. We haven't run our guys enough. If you can ever get that run going, it really helps your passing game. So we've just got to continue to work on it and hopefully continue to get better.
Q. Do you have any better idea of how, I guess, you'll work the running backs this week with Shai (McKenzie) not in the mix anymore?
FRANK BEAMER: No, not really. We're going to practice this week and kind of get a plan together after tomorrow's practice.