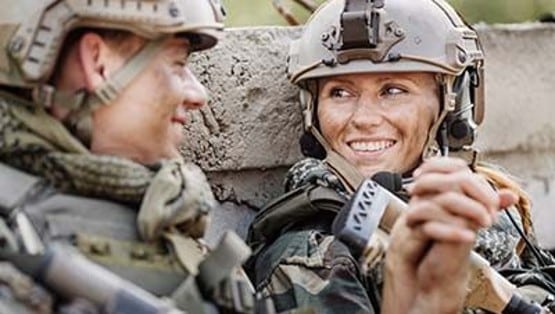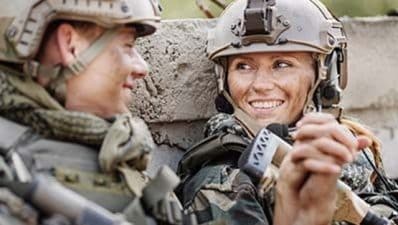 On Tuesday, Congresswoman Jennifer McClellan of Virginia joined colleagues in introducing the Recognition of Traction Alopecia in Service Women Act.
McClellan, Congresswomen Bonnie Watson Coleman of New Jersey and Ayanna Pressley of Massachusetts and 19 cosponsors introduced the legislation to expand medical coverage for treatment of traction alopecia.
In the assessment of military hair and grooming standards, the 2020 Defense Advisory Committee on Women in Service report identified traction alopecia as an issue for servicewomen. Grooming standards require service members to meet their occupational demands including neatly groomed hair. Adherence is more complex for women in service because of length, texture and bulk of hair. Tight ponytails, headgear and chemical hair products contribute to permanent damage of the hair and scalp.
"Black women face a number of difficulties in their professional lives, including those who serve in the armed forces and must adhere to strict military dress and grooming standards," McClellan said. "These standards are often incompatible or dismissive of their natural hair, and many Black women service members suffer permanent damage and significant hair loss. I am proud to help introduce the Recognition of Traction Alopecia in Service Women Act, alongside Congresswomen Bonnie Watson Coleman and Ayanna Pressley, to address this disparity, better support our service members of color, and ensure they have access to the medical treatment and resources they need."
The Recognition of Traction Alopecia in Service Women Act would amend U.S. Code 1074 C to add traction alopecia and wigs as a covered medical treatment under TRICARE, the uniformed services health care program for active-duty service members, and would direct the Secretary of Defense to create regulations and training materials warning of the risk of traction alopecia.
"Our brave service members regularly put their lives on the line to defend the country they love," Watson Coleman said. "When their service causes them harm, as in the case of scalp damage, we have a duty to help make them whole and warn them of the risks."
According to Pressley, legislation must be intentional about creating space and providing medical resources for service members living with alopecia.
"With the military's stringent grooming standards contributing to permanent hair and scalp damage for many servicewomen, I am proud to introduce this bill with Reps. Watson Coleman and McClellan to include traction alopecia and wigs as medical treatments for servicemembers and their families," Pressley said.