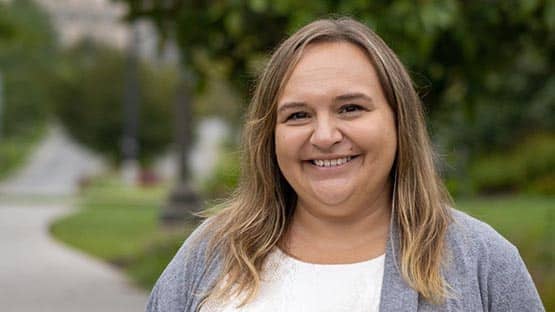 CNN CEO Chris Licht is officially out at the network after giving his resignation after reportedly losing the support of staff and colleagues.
Licht, who held the position for just over a year, tried to shift the news channel to the right, thinking the network could draw a larger audience with the move.
"It sure is an interesting turn of events," said Virginia Tech media expert Megan Duncan. "When Licht started, his public statements indicated that he thought CNN could grab a bigger audience if the network positioned itself more to the political right. Some of his first and biggest moves reflected that belief. Audiences, however, never followed."
Licht received widespread criticism for broadcasting a chaotic town hall with former President Donald Trump.
"Licht set a challenge for himself that could well be insurmountable," Duncan said. "Partisan news audiences have well-established images of the political ideology of major news brands."
Duncan, an assistant professor in the School of Communications, said her research has shown that changing the logo on a story affects how fair or biased a political partisan thinks the news story is – even when the content remains the same.
"Changing those perceptions would be a massive task … The results Licht wanted were never going to be achieved through a quick fix," Duncan said. "Ultimately, I hope the industry learns from this chapter in CNN's history that chasing the truth is the best long-term strategy for success in journalism."
CNN has put seasoned programming leaders in place as an interim leadership team. A search is under way for Licht's replacement.
Related stories
Political expert on Mike Pence's historical presidential run against Donald Trump
They used to 'pretend': Now a pair of Virginia Tech students are excelling as broadcasters
Virginia Tech professor shares thoughts on the benefits of artificial intelligence