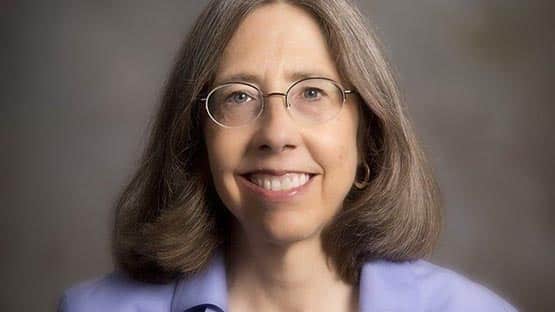 Former U.S. vice president and Indiana governor Mike Pence is expected to announce a presidential run on Wednesday – a historic move according to a Virginia Tech political expert because he'll be challenging his one-time boss for the nomination.
"There is no instance that I am aware of in which a former president and his former vice president have run against each other for a major party nomination," said Virginia Tech political expert Karen Hult, discussing the importance and implications of Pence throwing his hat in the ring against former president Donald Trump. "More generally, it is rare for former presidents to run again."
Exceptions include Martin Van Buren, Millard Fillmore, Ulysses S. Grant, Grover Cleveland Theodore Roosevelt, Herbert Hoover, and Trump. Except for Cleveland, who won a second term, the others prior to Trump lost their parties' nominations.
Pence comes to the crowded Republican side with considerable name recognition.
"Pence begins with the same strength and weakness: his name recognition is high, but many Trump supporters view him with considerable hostility, other Republicans doubt he is electable, and at least some Democrats who approved of his handling of the Electoral College vote count have been disappointed by his tardy refusal to criticize the former President," said Hult.
"Meanwhile, most news media attention has been lavished on Donald Trump and the Florida Governor Ron DeSantis. That former UN Ambassador and South Carolina Governor Nikki Haley entered the race means that another long shot candidate is competing for the space that Pence perhaps hopes to occupy. Senator Tim Scott and former Arkansas Governor Asa Hutchinson also may be eyeing that lane."
Pence is counting on the conservative evangelical Christian vote to help him stand out in the crowded field. His campaign is focusing on early states including Iowa, New Hampshire, Nevada and South Carolina.
"Pence has been highlighting his positions as a conservative evangelical Christian, as a protector of Social Security and Medicare, and as a calm leader and steady hand equipped to pursue conservative legislative and administrative policies," Hult said. "The Iowa caucuses could be pivotal, with white Christian evangelicals active and well-placed in the state Republican Party. Pence hopes to be 2024's Iowa 'surprise.'"
Pence has been trying to distance himself from the former president.
"(Pence) attended the Club for Growth donor summit, and the club has proclaimed that it supports any Republican other than Trump," Hult said.
"Pence is well-positioned on a series of 'culture war' concerns that appeal to many Republican activists, such as abortion, parental control of children's education, and subsidies for private and parochial schools.
"The challenge for Pence, and others, is to focus on segments of Trump's supporters and seek to appear as both more electable and, possibly, less incendiary than the former president."