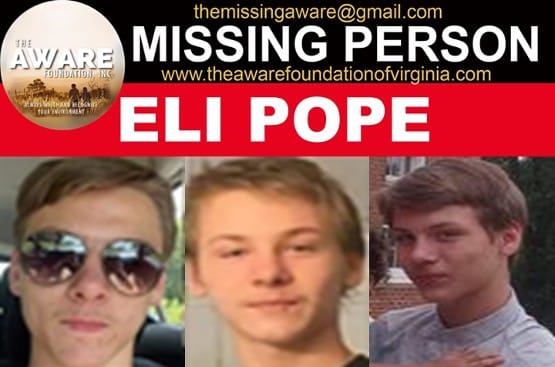 The Henrico County Police Department is attempting to locate a missing 15-year-old.
Eli Pope was last seen in Henrico on Monday. A Snapchat location on Wednesday placed him at Motel 6 in Richmond off I-64 West.
Pope was last seen wearing a gray hoodie, blue jeans, and tan boots.
Pope has an earring in his right ear. He requires medication and may need medical attention.
He may be traveling to Charlotte County.
If you have any information on Pope's whereabouts, contact the Henrico County Police Department at 804-501-5000.