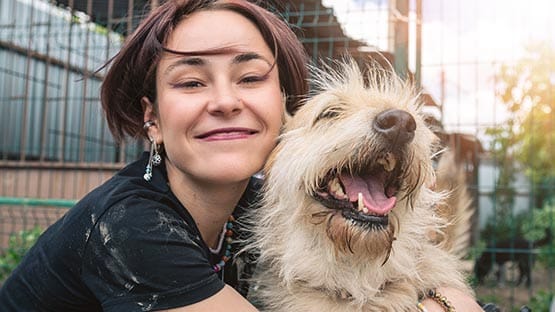 More than 40 animals were seized in Augusta County and placed in an emergency shelter in Verona, and the outpouring of help from the community since has been tremendous, according to an update sent by Augusta County on Friday.
However, there are still some needs for the animals seized which include dogs, cats and ducks.
Items needed include:
Dog food
Dawn dish detergent
Scrub brushes
Paper towels
Latex gloves
At this point, no additional blankets or bedding materials are needed.
"Thank you for the outpouring of generosity," the update read. "The community support is heartwarming and appreciated."
Animals from the seizure are not available for adoption or fostering at this time. However, the Lyndhurst shelter is full and is hosting an adoption free event on Saturday.
The emergency shelter is closed to the public Saturday and Sunday. Donations may be dropped off at the Augusta County Government Center in Verona Monday – Friday from 8 a.m. to 5 p.m. or at the Shenandoah Valley Animal Services Center in Lyndhurst during normal operating hours.
For individuals or groups wishing to volunteer to help at the emergency shelter, please call to schedule a time at (540) 430-6454.
To volunteer at the Lyndhurst shelter, email [email protected]
Related stories
'Shelter is full': Animal shelter waiving adoption fees for dogs Friday and Saturday
Waynesboro man in custody in animal cruelty case: Dogs, cats, ducks in awful living conditions
New animal shelter designs shared with owners' group, public invited to offer comment
Shenandoah Valley Animal Services Center receives $25K grant for spay, neuter services
Shenandoah Valley Animal Services Center makes progress on internal procedures
Animal advocates ask Waynesboro City Council to use tragedy as catalyst for change
Municipal animal shelter to move to Verona Elementary School in 2024