Sports
Richmond handed third straight one-run loss in Portland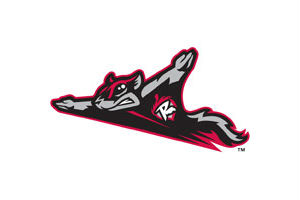 Despite holding a four-run lead heading into the bottom of the eighth, the Richmond Flying Squirrels fell to the Portland Sea Dogs, 6-5, on Thursday afternoon at Hadlock Field.
The Flying Squirrels (51-53, 11-24) have dropped each of their three games this week against the Sea Dogs (52-53, 22-14) in the series, all by one run.
Richmond held a four-run lead heading into the bottom of the eighth. With Ofelky Peralta pitching, the Sea Dogs attacked with a pair of RBI doubles to make it a two-run game. Nick Avila (Loss, 0-1) entered for Richmond but allowed three consecutive RBI singles and the Sea Dogs captured a 6-5 lead.
Michael Gettys (Save, 2) surrendered two hits and a hit a batter to load the bases with two outs in the top of the ninth but fired a looking strikeout the secure the Portland win.
Richmond took a 2-0 lead in the first inning. Mike Gigliotti led off the frame with a base hit and dashed home from first base off an RBI double by Tyler Fitzgerald. Fitzgerald scored from third base off a fielder's choice to extend the lead to two runs.
Jacob Heyward led off the second inning with a towering home run to left field to push Richmond ahead, 3-0.
With one out in the third inning, Ceddane Rafaela hit a solo home run to cut the deficit to 3-1. It was the only run that Kyle Harrison allowed in his start.
Harrison posted six strikeouts, including his 300th career punchout, over five innings of work. After loading the bases with one out in the fourth, Harrison fired six consecutive strikes to strike out the next two Portland hitters and secured a scoreless fourth.
Facing an 0-2 count in the eighth inning, Brandon Martorano rocketed a double to left field that scored two runs and sent the Flying Squirrels lead to 5-1. Martorano has collected at least one base hit in each of his last seven games.
The series continues Friday with first pitch scheduled for 6 p.m. Right-hander Kai-Wei Teng (5-7, 5.09) will start for Richmond opposed by right-hander Bryan Mata (2-2, 2.93) of Portland.
The Flying Squirrels return home from Aug. 16-21 to face the Binghamton Rumble Ponies, Double-A affiliate of the New York Mets. On Tuesday, Aug. 16, it is Salute to the Peanut Night at The Diamond and the first 1,000 fans 15 and older will go home with a Peanut T-shirt presented by Virginia Peanut Farmers Association. First pitch is scheduled for 6:35 p.m. with gates opening at 5:30 p.m.
Tickets are available at SquirrelsBaseball.com/Tickets, by phone at 804-359-3866 or in person at the Flying Squirrels ticket office.