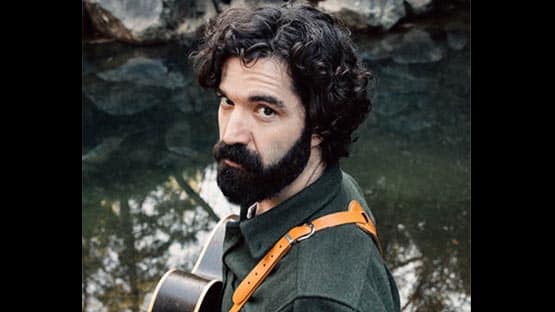 The Wayne Theatre presents Andrew Duhon on Friday, May 19 at 7:30 pm.
Duhon is a singer/songwriter whose ability to craft a three-minute novel has earned him comparisons to John Prine and Jim Croce, while the powerful soul of his voice evokes a youthful Van Morrison.
The New Orleans native has toured solo for much of his career, and that troubadour element is certainly present – an usher of modern-day folklore.
Duhon has released four recordings, including his 2014 release, The Moorings, which was nominated for a GRAMMY® Award for 'Best Engineered Album.' His album False River, released in 2018, was described by American Songwriter as "fresh, innovative, and complicated in all the right ways."
During the quarantine, Duhon wrote and shared 22 new songs as a Quarantine Song video series, and 20+ more exclusively on his Patreon site.
His new album, Emerald Blue, features 11 of those songs and was released in July 2022. The record examines the familiar in the context of the unfamiliar – a probing appreciation of the dailiness of life; a note-taking exercise in living.
Duhon temporarily left New Orleans, his longtime home and musical muse in 2019, finding himself inspired by the landscape of the Pacific Northwest and notably, its colors—a hue he describes as 'emerald blue' for which the album is named.
Emerald Blue shows us the vast worlds that can be discovered and traveled when we sit still, and the breathtaking vistas on view when we look within — or at the people right beside us.
Duhon has been crooning since he was a kid riding around with his dad singing along with the country songs on the radio. Back in high school when he first started plucking away at three-chord song structures, his sister would chuckle at his singing, he said.
"It took some time to find my voice in more ways than one," Duhon said.
The richness he now intones, however, makes this hard to believe. With vocals as warm as a camp fire on a starry night, he blends those years of practice with pop harmonies, Americana, and Appalachian folk to create a sound familiar and yet his own.
Tickets for his upcoming performance at the Wayne Theatre in downtown Waynesboro are on sale at waynetheatre.org