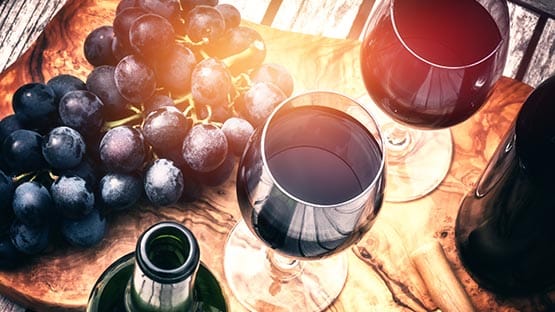 Tom Kelly, a longtime vineyard manager and consultant, has been named wine grape Grower of the Year by the Virginia Vineyards Association.
Kelly is a former president of the association. He was presented with the award on Friday at the association's technical meeting in Charlottesville.
"Congratulations to Tom Kelly on being named the VVA Grower of the Year," Secretary of Agriculture and Forestry Matthew Lohr said in a statement to the VVA. "Since beginning his career in 1989, he has grown as a viticulturist, provided insight to counterparts, led the VVA, and volunteered his expertise when needed."
Kelly, who lives in Strasburg, began his career in viticulture 25 years ago as a vineyard worker, vineyard manager and consultant. He managed the planting of more than 70 acres of vines during his career, and is currently vineyard manager at Rappahannock Cellars in Huntly, Va., an award-winning winery growing 30 acres of wine grapes.
"This type of leadership and commitment has helped Virginia's wine industry grow and thrive in the tenth-ranked wine producing state in the nation. The industry is a tremendous economic driver for the Commonwealth as it provides a $1.73 billion boost to the state's economy and creates more than 10,000 jobs," Lohr said.
Kelly served on the VVA Board of Directors for 10 years, including two terms as president from 2013 to 2016. As president he tackled issues including finding ways to help small vineyards become more profitable.
Current VVA President Skip Causey said he was struck by Kelly's role in the association when he first joined the VVA Board. He said Kelly helped new board members ease into their roles.
"He has served tirelessly on the board and several of its committees," Causey said. "He has a deep understanding of viticulture, and he knows how to help the entire industry grow and prosper. We all owe a debt of gratitude to Tom Kelly for what he has done to help the industry."
According to Kelly, his "greatest award" has been the people he met while volunteering for the VVA.
"We had this project and that project, and we put on some really great meetings," he said. "Those are all things to be proud of. But what I got out of it more than anything else were the relationships with people. That's what the VVA really meant to me — the wonderful people."
In 1989, Kelly began at Sand Castle Winery in Erwinna, Pa., after seeing an ad for the vineyard.
"My new employer handed me a hoe and put me in the fields where I've been ever since," he said. "I knew nothing about grapes or wine at the time, but I fell in love with the whole process."
For three years at Sand Castle, Kelly learned the basics of viticulture, including pruning and hilling up to canopy management and harvesting. He was also introduced to winemaking.
Then he worked at Oasis Vineyards in Hume and then Totier Creek Vineyards (now Thatch Winery) in Charlottesville, where he spent four years as vineyard manager and assistant winemaker.
He went to Rappahannock Cellars in 2004 as vineyard manager, formed his own consulting firm in 2013, and returned to Rappahannock in 2019.