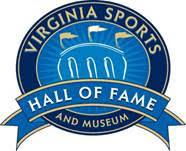 The Virginia Sports Hall of Fame announced its class of 2015 on Tuesday at the Virginia State Capitol in Richmond, as chosen by the statewide Honors Court committee.
The Class of 2015 features:
Fletcher Arritt, former basketball coach at Fork Union Military Academy who after 46 years at the helm, compiled 890 wins and won over 75 percent of his games ;
Cherie Greer Brown, an All-American lacrosse player at the University of Virginia and National Lacrosse Hall of Fame inductee;
Johnny Grubb, a Richmond native and 16-year Major League veteran who helped lead the Detroit Tigers to a World Series Championship in 1984;
Paul Hatcher, a basketball coach at Robert E. Lee High School in Staunton for 43 years, Hatcher compiled 897 victories and a winning percentage of 84 percent;
Angela Hucles, a Virginia Beach native and former University of Virginia soccer player who won two Olympic gold medals playing for the United States women's soccer team;
Mike Stevens, a former Sports Director of Southwest Virginia's CBS affiliate WDBJ-7, where he served as a reporter, lead anchorman and did live play-by-play broadcasts for 23 years;
Ben Wallace, a Virginia Union graduate and 16-year NBA veteran who won the NBA Defensive Player of the Year four times and led the Detroit Pistons to an NBA Championship.
President of the Virginia Sports Hall of Fame, Eddie Webb notes, "This class represents longevity. If you look at the careers of any of the new inductees, the athletes played at least ten years, the coaches coached for over 40 years, and our media inductee has been in sports for over three decades. We have almost 200 years of sports excellence amongst our new inductees."
The 44th Annual Induction Banquet will take place on Saturday, April 25, 2015 at the Renaissance Portsmouth Hotel & Waterfront Conference Center in Portsmouth, VA as the headline event of Hall of Fame weekend. Tickets are now on sale. For more information, call (757) 393-8031 or visit www.vshfm.com.
More on the Class of 2015:

Fletcher Arritt was born into a family that was serious about athletics, academics, and their Christian faith, learning the value of competition and the dedication it took to be successful. Arritt attended Fork Union Military Academy in Fork Union, Virginia where he earned the role of the basketball team's co-captain. His basketball skills earned him a scholarship to the University of Virginia where he played on the varsity teams of 1962-63 and 1963-64. After receiving both his B.S. degree in Biology and a M.Ed. degree in Human Biology, he returned to Fork Union Military Academy in the spring of 1966 as a biology teacher. In 1970, he took over as the head postgraduate basketball coach at Fork Union, after four years under Coach Bill Miller's tutelage. Arritt became one of the most successful basketball coaches in the country, with 400 players going on to play in college, 200 of them at the Division 1 level, and dozens going on to professional careers in basketball. Fork Union won over 75 percent of its games during Arritt's tenure. After 46 years at the helm, Arritt compiled a career record of 890 wins and 283 losses.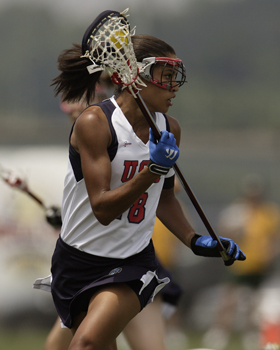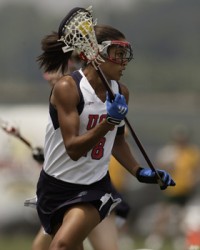 Cherie Greer Brown is a former Virginia women's lacrosse All-American. A three-time first-team All-American for the Cavaliers, Greer was the NCAA Division I Defensive Player of the Year in 1994 and had her jersey retired at Virginia. During her career, the Cavaliers won two NCAA Championships – the 1991 and 1993 titles. Greer was also a 14-year club player and received the Beth Allen Award at the US Lacrosse Women's Division National Tournament in 2000, which is given to "a highly skilled, creative, and disciplined player who consistently makes a positive contribution to the team effort. Such a player shall show awareness and understanding of the spirit of this unique game and exemplify character traits of loyalty and sportsmanship." She was a member of the 1993, 1997, 2001 and 2005 US Women's World Cup teams, winning three world championships. She was named the Most Outstanding Player of the Championship Game in the 1997 and 2001 World Cups. In 2000, Greer was named a member of the Lacrosse Magazine All-Century Team. She was also inducted into the US Lacrosse Philadelphia/Eastern Pennsylvania Chapter Lacrosse Hall of Fame in 2005 and the National Lacrosse Hall of Fame in 2009.

Johnny Grubb was born in Richmond, Virginia and attended Meadowbrook High School. After graduation, Grubb enrolled at Manatee Junior College. After his sophomore year, Grubb was drafted four times in a two-year span. Grubb was drafted by the Cincinnati Reds in 1969, but decided instead to transfer to Florida State University, where he starred on the squad that compiled a 49-9 record and finished as runner-up for the NCAA Championship. On January 13, 1971, Grubb was selected with the 24th pick in the amateur draft's secondary phase by the San Diego Padres. Grubb signed with the Padres and made his major league debut on September 10, 1972. The following year, Grubb batted .311 with eight home runs in 113 games and was named to the Topps All-Star Rookie Team. Grubb saw more playing time in 1974, and he took advantage of it. He batted .286 with eight home runs in 140 games and was named a National League All-Star. Throughout his 16-year career in Major League Baseball, Grubb played for the San Diego Padres, Cleveland Indians, Texas Rangers and the Detroit Tigers. Grubb helped lead the 1984 Detroit Tigers to a World Series Championship. In 1986, at age 37, Grubb had the best statistical season in his career by batting .333 with 13 home runs and 51 RBIs. In 1,424 major league games, Grubb collected 1,153 career hits, 99 home runs, and finished with a career batting average of .278.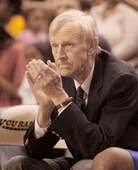 Paul Hatcher, a native of Bassett, Virginia, attended Bridgewater College before becoming the winningest basketball coach in Virginia High School League history. In a 43-year career at Robert E. Lee High School in Staunton, Virginia, Hatcher compiled a record of 897 victories and 175 losses, and a winning percentage of 84 percent. Hatcher coached from 1968 to 2011, and never endured a losing season. In three of his coaching seasons, his basketball team went undefeated, and he had 29 seasons with 20 or more victories. With 85 consecutive victories from 2003 to 2006, Hatcher became the Virginia High School League record holder. Hatcher's teams won state championships in 1984, 1990, 2004 and 2005 and were runners-up six times. Hatcher has been named the Virginia High School League State Coach of the Year a total of 11 times and was a seven-time VHSL All-Star Game Coach. Hatcher has been inducted into the Bridgewater College Hall of Fame, the Robert E. Lee High School Hall of Fame, the Virginia High School Hall of Fame and the National High School Athletic Coaches Hall of Fame.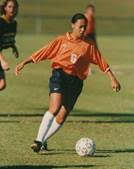 Angela Hucles, a native of Virginia Beach, Virginia, attended Norfolk Academy where she was a Parade and National Soccer Coaches Association of America (NSCAA) All-American selection in 1995. She graduated in 1996 as Norfolk Academy's all-time leading scorer with 204 goals and 106 assists. Hucles attended the University of Virginia, where she became an All-American and was named to the All-Atlantic Coast Conference team for four straight seasons. She scored 59 goals and is the all-time leading goal scorer in the history of Virginia Women's Soccer. After graduating, Hucles embarked on an extraordinary professional and international career highlighted by two Olympic Gold Medals, two World Cup appearances and 109 caps for the US Women's National Soccer Team. Hucles was the U.S. Women's National Team leading scorer in the 2008 Olympic Games. Playing for the Boston Breakers of the Women's United Soccer Association, Hucles made a total of 57 appearances for the club and scored six goals. In 2009, Hucles announced her retirement from both club and international soccer.

Mike Stevens worked to put Virginia's athletes and the sports they play in the spotlight for more than three decades. After graduating from Virginia Tech in 1983 with a Bachelor's degree in Communications, he began his broadcasting career as the Sports Director for K92-FM radio in Roanoke. Two years later, he changed mediums and left the area's top rated radio station for the region's number one television station, WDBJ-7. During his 23 year tenure as the Sports Director of Southwest Virginia's CBS affiliate, he served as a reporter, lead anchorman and did live play-by-play broadcasts for high school football, college basketball, minor league baseball and stock car racing. In addition, he was a fixture on the station's marquee sports program, FridayFootball Extra. Stevens hosted over 350 consecutives episodes of the half-hour high school football show that became the model for hundreds of other such programs around the country. Stevens has been honored by a number of organizations including the Virginia High School League and the Southern Christian Leadership Conference. Stevens, who is a Staunton native, is currently the Communications Director for the City of Salem's governmental departments and school division.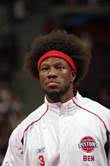 Ben Wallace attended Virginia Union University in Richmond, Virginia before becoming one of the most feared players in the NBA. Wallace was recruited by former Virginia Union basketball player Charles Oakley, when he discovered Wallace at a 1991 basketball camp. At Virginia Union, Wallace averaged 13.4 points per game and 10 rebounds per game. As a senior, Wallace was selected to the First-Team All-Central Intercollegiate Athletic Association (CIAA) and was selected as a First-Team All-American by the National Association of Basketball Coaches (NABC). Wallace signed as an undrafted free agent in 1996 with the Washington Bullets. Over his 16-year NBA career, Wallace played for the Washington Bullets/Wizards, Orlando Magic, Detroit Pistons, Chicago Bulls and the Cleveland Cavaliers. Wallace rose to defensive dominance after he was traded from the Orlando Magic to the Detroit Pistons for fellow Virginian Grant Hill. The 2001-2002 season was stellar for Wallace, when he averaged 7.6 points per game, while leading the league in rebounding and shot blocking. Wallace earned the honors of the NBA Defensive Player of the Year, an award he would win three other times in his career. The following season, Wallace led the Detroit Pistons to an NBA Championship with Wallace scoring 18 points and grabbing 22 rebounds in the clinching game against the Los Angeles Lakers. Over his career, Wallace was a four-time NBA All-Star, three-time All-NBA Second Team selection, five-time NBA All-Defensive First Team selection, two-time NBA rebounding champion and an NBA blocks leader. Wallace totaled 6,254 points, 10,482 rebounds and 2,137 blocks.
About the Virginia Sports Hall of Fame & Museum:
Since 1972, the Virginia Sports Hall of Fame & Museum has been proud to honor Virginia's contributions to the world of sports.  The Virginia Sports Hall of Fame & Museum is the Commonwealth's official hall of fame, and one of only 16 throughout the nation.  Their mission is to honor athletic excellence and serve as a nonprofit educational resource centered on health, math, science and character development programs, while inspiring visitors through sports history and interactive entertainment.  For more information, go to www.vshfm.com.