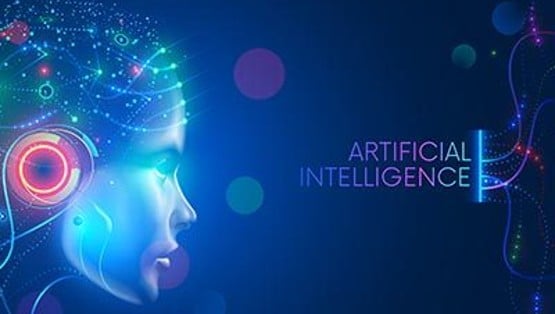 Wall Street has high hopes for artificial intelligence or AI in 2023.
AI products are making a positive impact on the American stock market.
Wall Street strategists, as reported by the Motley Fool, believe AI will create a stock market boom in the coming months of 2023.
Goldman Sachs analyst Ryan Hammond admitted that he believes the S&P 500 is undervalued this year because AI's positive impact has not been fully appreciated yet.
Thomas Mathews, a Capital Economics analyst, expects enthusiasm for AI will send the S&P 500 to 6,500 by 2025, which would be a 47 percent increase.
An example of AI's expected positive impact this year is with Zoom, which branched out to AI software with IQ for Sales and Virtual Agent. Sales leans on AI to analyze and summarize interactions in Zoom meetings and create insights for sales agents to act on. Virtual leans on AI to understand and resolve customer issues. Both are making Zoom more efficient for businesses and putting Zoom in a position to benefit from the growing demand for AI.
In the first quarter of 2023, Zoom reported lackluster financial results. While revenue increased 3 percent to $1.1 billion, cash from operations fell 20 percent to $419 million. The good news is that online customer subscriptions show stability for the future. Zoom estimates a market of $125 billion by 2026, including Zoom Meetings, Zoom Rooms, Zoom Phones and Zoom Contact Center. And $19 billion for AI software.
Alphabet, whose subsidiary is Google, also reported lackluster results for the first quarter of 2023. However, Google is ahead in the AI game and AI software revenue is expected to increase 42 percent annually by 2030. Google doesn't have an AI application like ChatGPT, but is working its way into generative AI with a digital companion called Duet, which streamlines work by creating text in Google Docs, images in Google Slides and analyzes data in Google Sheets. Duet can also write and review code for software developers.