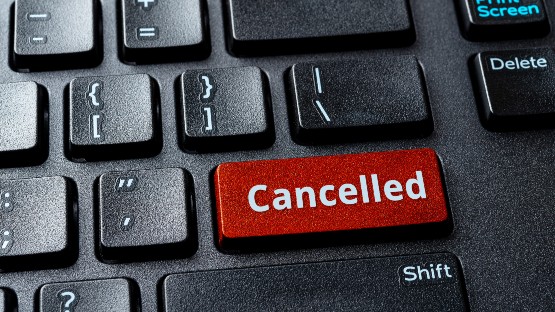 Target is pulling items from its Pride Month in-store displays because of threats from hardcore anti-LGBTQ people that the company felt was putting employees at risk.
This is nonsense, of course, and it's everywhere, including right here in our own backyard.
The Shenandoah Valley Animal Services Center needed police protection after threats were lobbed its way following the euthanasia of a family pet.
Less sanguine, a volunteer with SVASC rather colorfully threatened my job because she didn't like that we'd written about the family pet's death.
The volunteer is one of many who threaten to get me fired because they don't like this or that story, and it's not just me.
It seems that the thing to do these days when we're confronted with something we don't like is to threaten violence or to shut down a business or get somebody fired.
The stupid thing about Bud Light being canceled because the company was partnering with a transgender activist in a marketing campaign comes to mind.
Bud Light deserves to be canceled because it tastes like what comes up through your stomach after eating undercooked chicken, not because some anti-LGBTQ bigot got a burr up his backside and decided to take it out on the world.
But of course, Budweiser caved, moved on from its reachout to LGBTQs, giving the haters the pyrrhic victory of having to drink Bud Light to celebrate.
And Target, as noted above, is caving, which, good luck with that one. The retailer's shoppers skew progressive, so the decision to do something to cater to people who flock to Walmart at the expense of those who actually put dollars into your pockets may or may not pay off.
Baseball's Los Angeles Dodgers did an about-face on its cave. The Dodgers originally gave in to pressure from Marco Rubio, of all people, and the guy that calls himself the Catholic League to disinvite the Sisters of Perpetual Indulgence, a charity group of queer and trans nuns, from the team's annual Pride Night.
After backlash on the cave, the Dodgers reversed course, reinvited the Sisters, and yes, of course, now the actual Archdiocese of Los Angeles is weighing in with its own nonsense about needing to "stand together."
We've all lost our damn minds, you know.