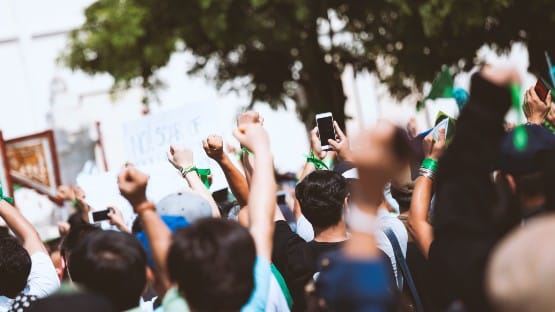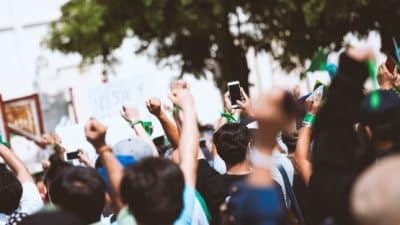 By comparison, today's politics are not worse than any previous time in American history.
"History is good stuff. History is not always neat and clean and that's what makes it good stuff," Meg Heubeck, UVA Center for Politics Youth Leadership Initiative (YLI) Director of Instruction, said.
The good ole days were not good for everyone.
In "Taking the Dis Out of Discourse: Rebuilding Democracy" at Woodrow Wilson Presidential Library last Monday, Heubeck provided evidence on why America is in the bind it is in now politically and the skills that are necessary to rebuild democracy.
Everyone is capable of teaching civics by example and through conversation, but diversity is needed.
"So, we're going to have to learn to talk to each other so we can teach our young people how to do it," Heubeck said.
She reminded the audience of Preston Brooks, a South Carolina politician who was with the Democratic Party, beating Sen. Charles Sumner, a Massachusetts Republican, with a cane on the U.S. Senate floor on May 26, 1856. Sumner had given a speech two days earlier criticizing slaveholders. He was so severely injured in the attack that he did not return to the Senate floor until December 1859.
From the 1830s through the 1850s, politicians regularly wore and used weapons every day on the floors of the U.S. House and U.S. Senate.
"Do we want to go back to these days? These are the good ole days, folks," Heubeck said.
Heubeck, who lives in Waynesboro, taught middle school and high school in Baltimore City for 12 years.
A Weber Shandwick 2009 survey revealed that 68 percent of Americans polled see civil discourse in American politics.
We all agree on the promise of America and American values, yet Republicans and Democrats view each other as evil," according to Heubeck of today's politics.
Of 1,000 respondents in the American Bar Association's annual Survey of Civic Literacy, 79 percent of Americans want politicians to reach compromise and 29 percent blame social media for today's political climate.
Eighty-five percent think that today's society is worse than 10 years ago.
At the heart of civil discourse is the fact that individuals fear change and what they do not understand.
"We cannot repair a democracy by isolating people," Heubeck said.
To combat political rancor, Heubeck said to model civil behavior, promote media literacy, discuss topics, listen and practice critical thinking. Use of satire is also helpful, as well as providing historical context and statistics to a situation or an event. Free information is available through the Center for Politics.
The Center for Politics YLI visits classrooms and provides educational materials, manages simulations and leads instruction in leadership and civic engagement for teachers, youth and international visitors. Contact Heubeck at [email protected].