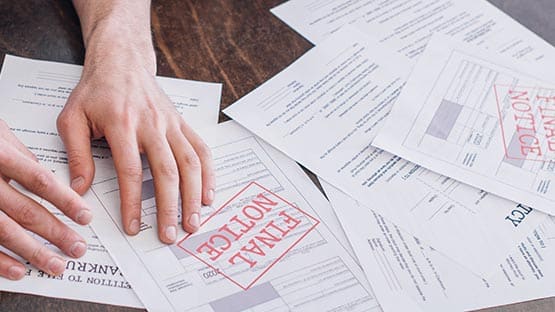 A new study found that many people in the United States are turning to companies to help reduce their bills or fix their credit cards. However, while some companies make big promises, they rarely deliver, leaving people further in debt.
The 2023 Better Business Bureau study, Credit Repair and Debt Relief, revealed a pattern of misleading and sometimes fraudulent claims.
From 2020 to June 2023, $2.4 million dollars were lost to these scams.
BBB also received more than 11,000 complaints and more than 1,000 negative reviews about debt and credit assistance.
Predatory debt relief, consolidation and credit repair companies advertise quick and easy fixes for low credit scores, but the ability to enact change is often much more limited than implied.
Many of the services offered by credit and debt assistance companies can be done by the consumer themselves.
BBB: Tips for credit repair
Use AnnualCreditReport.com to get a free credit report. You can also get free credit report resources from the Federal Trade Commission.
Don't pay or provide payment information until a service is rendered. Few debt and credit services can legally charge fees before services are rendered. Some will disguise extra fees as service charges.
Carefully examine any guarantee a company makes. Few companies can ensure a credit or debt company will agree to negotiate with them or adjust reports. Many will try to guarantee they can remove negative marks from credit scores or promise fixes in a matter of weeks. Debt and credit troubles are often solved over several months, not a few days.
If you are in default, call debt holders yourself. You can attempt to negotiate a lower debt payment through their system. Research any debt or credit solution before paying a fee to see if you can do it yourself.
Don't be rushed. Unscrupulous businesses and scammers use high-pressure tactics to convince down on their luck consumers to act fast. Some may even attempt to get your payment or bank information before rendering service. Check your monthly bank statements to avoid recurring charges.
Refuse to work with companies that will not tell you your rights when it comes to credit repair or debt relief.
Before signing up for any program, research the business offering these financial services. You can check BBB business profiles and read complaints against the company on bbb.org
Filing a scam report
If you believe you have been taken advantage of by one of these companies, you can file a report to: