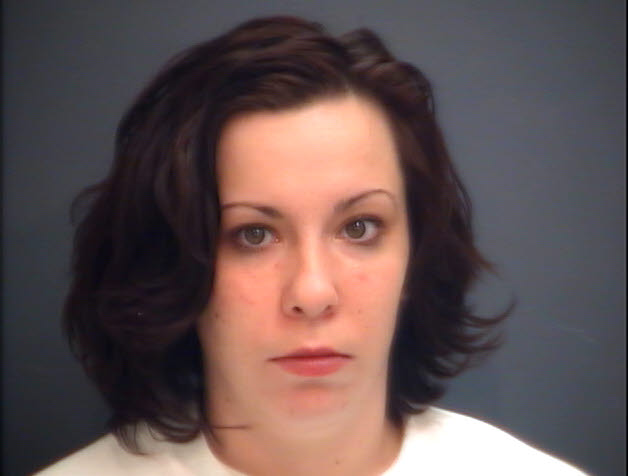 The Waynesboro Police Department arrested a Staunton woman over the weekend on a single felony charge of perjury.  The charge stems from a domestic assault allegation that the woman lodged against her 23-year-old boyfriend in late September.
Elizabeth Alexandra Wright, 23 years old, surrendered herself at the police department Sunday night; she had been wanted since mid-October.
On September 27, Wright reported to officers that her boyfriend had assaulted her and stolen her prescription medication and $500 in cash.  An officer assisted Wright in completing a Criminal Complaint (Form DC-311) documenting her allegation.  Wright then swore under oath before a magistrate that her boyfriend "punched me on the left side of my face and said [I am] going to kill you, bitch."
The magistrate issued an arrest warrant for misdemeanor assault and battery and an emergency protective order.  Shortly thereafter, Wright's boyfriend contacted the police department indicating that he knew the warrant and protective order were issued for him and he had proof that Wright had lied in order to get them.  He provided a recorded conversation between Wright and him indicating she had lied.  Since the warrants had been issued, he was arrested, fingerprinted and photographed; however he was released on a personal recognizance bond.
In a followup interview with officers, Wright admitted she made up the assault because she was mad at her boyfriend.
She is free on a personal recognizance bond.