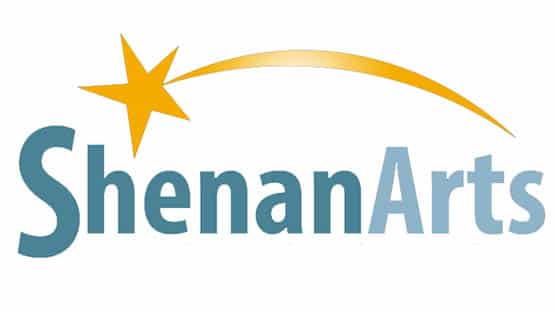 "The Marvelous Wonderettes" has one more weekend of productions at ShenanArts, but the theater has announced its fall 2023 season.
Directed by Mike Conner, August's show will be "Honky Tonk Laundry." Two women sing country music favorites by Carrie Underwood, Trisha Yearwood, Reba McEntire, Tammy Wynette, Loretta Lynn and Patsy Cline. The show is, of course, set in a laundromat.
From Sept. 29 to October 1 and Oct. 6 to 8, the theater will present eight-time Tony Award winning "Once," which received the Tony Award for Best Musical. Matt Parrish will direct ShenanArts' production.
Based on the book by Irish playwright Enda Walsh, "Once" began Off Broadway in 2011 and made its way to Broadway the following year until 2015. The production is a love story set in Dublin about a man who plays guitar and a woman who plays piano. She encourages him to pursue a career in music just as he is about to give up.
In November, Jennifer Vaughn directs "Anastasia The Musical," a production inspired by the 20th Century Fox film, which included the voice talents of Meg Ryan, Angela Lansbury, John Cusack, Kelsey Grammar, Christopher Lloyd and Hank Azaria in 1997.
After the deaths of her parents and siblings, young Anastasia is separated from her grandmother and suffers amnesia. The theater production brings to the stage Anastasia's journey back to the past and to her true identity.
"The Marvelous Wonderettes," an Off-Broadway hit set at Springfield High School's 1958 prom, brings four gals to the stage who serenade audiences in between stories of their lives and loves. The show includes 1950s hit songs such as "Lollipop," "Dream Lover," "Stupid Cupid," and "Lipstick on Your Collar." In Act II, the four gals reunite and perform at their 10-year high school reunion.
Tickets are available online.