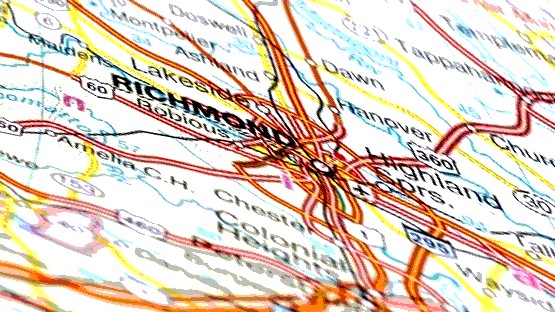 A 19-year-old Richmond man died from an apparent gunshot wound after being found unresponsive yesterday morning on the pavement at the rear door of a GRTC bus.
Ralshief Richardson was identified by Richmond Police detectives as the victim of the Richmond Highway homicide. Officers were called to the scene at approximately 7:30 a.m. and located Richardson, who was pronounced dead at the scene.
The GRTC bus was stopped at a bus stop in the southbound right lane of Richmond Highway, and detectives have determined the victim was preparing to board the bus at the time he was shot.
Detectives canvassed the area to interview witnesses and are collecting video from nearby businesses and video from the GRTC bus cameras.
Detectives have determined there were passengers on the bus at the time of the shooting who may have left the area.
The southbound lanes of Richmond Highway were closed to accommodate the investigation.
The Medical Examiner will determine the cause and manner of death.
Detectives ask passengers or anyone with information about this homicide to call Detective P. Ripley at (804) 646-0423 or contact Crime Stoppers at (804) 780-1000.