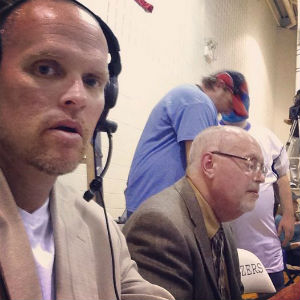 WWE is struggling to gain traction with WWE Network. TNA may or may not have a cable broadcast home at the end of the year, which is good news considering it was looking like the company would be off the air this time next month.
The issues with the business model go far beyond what we see on the surface. A key problem for TNA with its ongoing negotiations with Spike TV is the one that WWE also faced when it shopped Monday Night Raw and Smackdown: that strong ratings for the weekly TV products don't translate to rights fees commensurate to the market.
With WWE, for example, market analysts had been expecting its new cable broadcast deal to double or even triple the $125 million a year that it had been getting from NBCUniversal based on the weekly audiences for Raw and Smackdown, which regularly push the 3 million to 4 million mark per show. That WWE ended up going back to NBCUniversal for a modest increase to $200 million a year pushed WWE stock from its height of $30 a share earlier in the year down to the $10-a-share mark. It has since rebounded to the $14-a-share range of late, but that's still half the market cap that it had back earlier in the year.
TNA draws around a million viewers a week for its Impact Wrestling flagship show, which makes it one of the top performers for Spike TV, but Spike is apparently low-balling TNA on its offer to extend its broadcast deal.
We can look all the way back to Turner dropping WCW back in 2001 for what's at play here: network executives and, more importantly, ad buyers, aren't entirely comfortable with the product, even today's watered-down PG-era wrestling that we get from both companies, and they have questions about the purchasing power of wrestling fans.
So there's that, the noticeable decline in the pay-per-view market, which precipitated WWE's launch of the WWE Network, as a means for creating a new source of revenue to account for that historic profit center, and then we take a look at labor costs. Labor costs in wrestling include, but are not limited to, the guys and gals who take bumps in the ring for our enjoyment, and who do so largely on their own dime. Wrestling promoters from the guy who puts on the show at the local high-school gym all the way up to Dixie Carter and Vince McMahon treat their in-ring talents as independent contractors as a way of not having to do costly things like provide health insurance, worker's compensation, and often even basics such as travel and accommodations.
Now, if you're a top star, a John Cena, a Brock Lesnar, Dwayne Johnson, yeah, those incidentals are covered, because you have leverage in your contractual relationship with the company, but the other 99 percent are left to fend for themselves. That's the dirty little secret to wrestling that none of us like to think about when we're watching guys fling themselves off ropes and through tables for our viewing pleasure, that when the lights go off, they have to pile themselves into cars to drive to the next town with various icepacks soothing their bumps and bruises.
It's no wonder why so many of our favorites meet with untimely deaths due to abuse of various pharmaceuticals, legal and illegal, that they eventually end up popping to augment their icepacks.
The continued willingness of those in the business now and those on the outside who want in to subject themselves to the pain, blues, agony and low pay that comes with life in the wrestling business is worth its own episode of "Unsolved Mysteries," but from a business perspective, you have to think that it's only inevitable that at some point the WWEs, TNAs, Ring of Honors and other promotions of the world will eventually take on the costs of things like healthcare insurance and travel and accommodations, if only because they will have to if they want to stay in business.
As it stands now, the books are being balanced on the backs of the guys who pay their way into the arena, take the bumps in ring, and have to pay for their treatments on their way to the next live card, and who are getting squeezed at the pay window with WWE, TNA and everybody else themselves getting squeezed by their TV broadcast partners, changes in the pay-per-view business and realities of the road.
Wrestling, like a cockroach in an abandoned building, has proven itself hearty enough to survive anything, but whether sports entertainment as we know it now can survive in its present form is very much at question. I'd recommend enjoying what we have while we still have it, because change is coming, and the changes that I see coming aren't good.
– Column by Chris Graham