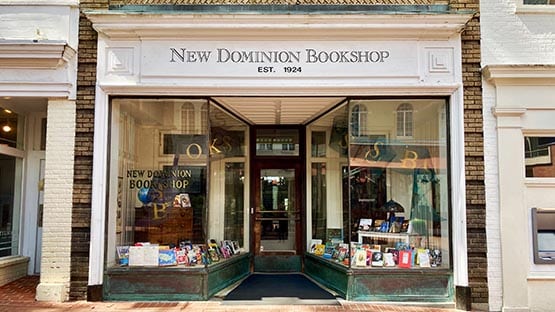 New Dominion Bookshop will host an in-person reading with poets Matt MacFarland and Stephen Cushman on Saturday, April 15, at 4 p.m..
MacFarland will be reading from his recent work, and Cushman will be reading from his new collection, Keep the Feast.
This in-person event is free to attend and open to the public.
MacFarland has been a finalist for prizes from New Issues Press and Nimrod International Journal. His poems have appeared in Ecotone, The Southern Review, December, Third Coast, Grist,  Memorious, Fugue, Mid-American Review and elsewhere.
He is a graduate of the MFA program at the University of Virginia and lives in Charlottesville, where he works as an editor for S&P Global Sustainable1.
Cushman's newest book of poems, Keep the Feast (LSU, 2022), joins half a dozen others, most recent among them Hothead (LSU, 2018) and The Red List (LSU, 2014). He is general editor of the fourth edition of The Princeton Encyclopedia of Poetry and Poetics (2012) and Robert C. Taylor Professor of English at the University of Virginia.
New Dominion Bookshop is located at 404 E. Main St. in Charlottesville.
For more information, visit ndbookshop.com.