Sports
Live Coverage: #11 Virginia holds off late Syracuse rally, notches 73-66 win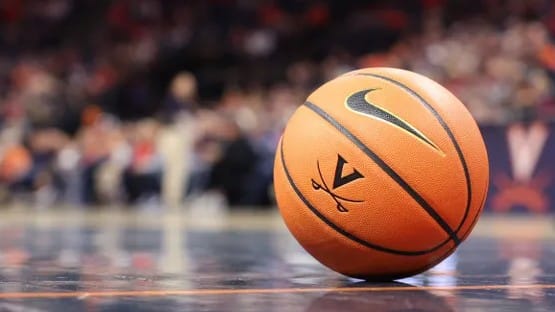 Virginia is the team ranked 11th, but Syracuse is ahead of the Cavaliers in the ACC pecking order right now, with a 3-1 league mark.
The two tip at 5:07 p.m. at JPJ and on the ACC Network. I'm in Section 107 with the rest of the media, and I'll be blogging with updates, analysis and whatever else.
Pregame thinking out loud
Virginia (10-3, 2-2 ACC) needs fix issues on the defensive end that were costly in a 68-65 loss at Pitt on Tuesday.
The Cavaliers  gave up 45 points in the second half in the defeat, blowing a 12-point second half lead.
"We still had a chance, but that won't cut it defensively. We'll just have to get back and go back to the drawing board," coach Tony Bennett told reporters after the loss.
Virginia also went through a painful-to-watch 5:50 scoring drought in the second half, coinciding, disastrously, with the defensive lapse, keying a 14-0 run that got Pitt back into the game, after the Cavaliers that had dominated the first 24 minutes.
This from a team that ranked in the top five nationally in adjusted offensive efficiency in November in a six-game stretch that included wins over Baylor, Illinois and Michigan, but has averaged just 1.018 points per possession over its past seven games, a total that would rank 182nd nationally for the full season.
Bennett acknowledged in the Pitt postgame that he's still trying to figure out lineups and his rotation.
The biggest issue to him, though, is getting things right on the defensive end.
"One of the deals that we have with the team is, you know, high accountability in the areas of max effort and alertness in our system," Bennett said. "There'll be grace in other areas, if you miss shots, things happen. But one thing we can't do, I don't know, it looks like it came a little easy. In the first half, there were good stretches of defense. But I didn't see, you know, we weren't connected.
Looks like we got the good Franklin, and the bad BVP
Armaan Franklin has hit three threes as Virginia leads, 13-9, at the first media timeout (14:42/1st.)
Virginia led 13-9 before Bennett went to the bench for Reece Beekman and Kadin Shedrick, each with an early foul.
Ben Vander Plas is in for Shedrick. He missed his first shot, and open three off a nice look from Kihei Clark, and then turned the ball over on Virginia's next possession.
If things go according to the way they've been going, this is a two point, two rebounds in 23 minutes off the bench game for BVP.
Torrid from three
Bennett's teams at Virginia traditionally run good offense against Syracuse's 2-3 zone, and they're doing so tonight, to this point.
Virginia is 5-of-8 from three, and has six assists on its seven made baskets.
It's 20-11 at the 10:38 media timeout.
Timeout: Boeheim
Jim Boeheim called a TO at the 6:08 mark after a transition three by Isaac McKneely, who is 3-of-4 from long-range.
Virginia, which leads 28-16, is 7-of-11 from three.
Kadin Shedrick had to sit down after getting his second foul at the 10:31 mark. Shed has three points and two boards in eight minutes.
Another Boeheim TO
This one at the 3:39 mark, with Virginia now up 35-18.
The 'Hoos have seven fast-break points.
And 11 assists on 12 made baskets.
Shooting 12-of-20 (60%) from the field and 7-of-11 (63.6%) from three.
That didn't end well
Syracuse closed on an 8-0 run to go into the locker room down nine, 35-26.
Virginia was scoreless for the final 3:42, missing its final five shots from the field.
If I'm Boeheim, I feel pretty good about where I am, considering how poorly his team played the first 16 minutes.
Franklin and McKneely each had nine (on three threes each. Gardner had eight.
BVP: no points, 0-of-2 shooting, two rebounds, one turnover, one foul, in 11 minutes.
Another quick Boeheim TO
A modest 5-0 Virginia run merits a Boeheim timeout at the 18:04 mark.
Virginia got an end of shot clock contested three from Franklin, then a couple of offensive rebounds, leading to a dunk on a pass from Clark to Shedrick.
I'm not sure about that TO.
It's now a 12-0 Virginia run
Syracuse is 0-of-2 from the floor and has four turnovers in the opening 4:25 of the second half.
Virginia has four steals and one blocked shot.
On the other end, the Cavaliers are 4-of-8 shooting and 2-of-2 from three, with assists on all the made baskets.
It's 47-26 at the 15:35 mark.
Big lead at the second media TO
This is the best sustained stretch of offense I've seen from Virginia since the Baylor game.
Virginia has 54 points on 43 possessions – 1.256 points per possession.
It's 54-35 at the 11:53 mark.
Bonkers number: 10-of-17 from three.
And, in the interest of being fair to BVP, he hit back-to-back threes earlier in the half, before missing the heat-check.
We've hit a lull
Syracuse is on a 7-0 run over the past 3:24, and it's 57-42 at the 7:56 media timeout.
Boeheim, as he is wont to do, has his team pressing after made baskets, free throws and out of bounds in the backcourt.
Invoking bad memories of 2016.
We will never not have bad memories of 2016.
These next four minutes are more important than they might seem to you right now.
Drought!
A Kadin Shedrick free throw at the 4:01 mark broke a 7:39 scoring drought. Yikes.
I need to stop saying nice things
Virginia has missed its last 11 shots from the field – seven of them threes.
Most were good looks.
It's 59-48 Virginia with 3:55 on the clock.
I don't know what you change in terms of approach. The sets are leading to good looks.
Final flurry from 'Cuse gets it close
Syracuse had a 6-of-8 stretch in the final 3:55 that included four threes to get the margin down to seven, but that was as close as it would get.
Final: Virginia 73, Syracuse 66.
Virginia improves to 11-3 overall and 3-2 in the ACC.
Syracuse is now 10-6 overall and 3-2 in the ACC.
Armaan Franklin led the 'Hoos with 16 points. Nine of those came in the first 2:27.
Reece Beekman had 13 points and seven assists. Ten of his points came in the final 2:44.
Isaac McKneely had a coolly efficient 12 points on 4-of-7 shooting. The 12 points is an ACC high for him.
Kadin Shedrick had 11 points and seven rebounds in 23 minutes.
Jayden Gardner had 10 points.
I think the player of the game was Kihei Clark, who had five points and 11 assists, passing out of the soft spot in the zone at the foul line.