For many conservative and libertarian Virginians, there is a dull sense of horror at the somewhat close election of uber-slimy Terry McAuliffe.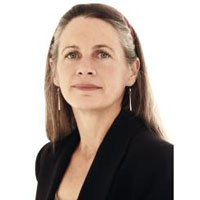 We were subjected to nonstop negative ads, in particular focusing on women's body parts.  Anyone with a uterus was encouraged to "see something, say something," in case an "extremist" named Ken or Mark or Earl was lurking nearby with devious plans to interfere with your uterus, or uterii belonging to your equally nervous neighbors.
The message of limited government, and promotion of the idea that, as Proudhon noted, "Liberty is not the daughter but the mother of order" was drowned out by mutual accusations of who was worse. Money matters too, as Ron Paul pointed out.   That libertarians had a choice on the ballot was a treat for many. An relative of mine voted libertarian for the first time in her life, mainly because she so disliked the other two candidates.
We in Virginia are very open to the concept of the lying, cheating elected official.  Four years ago, we elected a cowboy boot-wearing "conservative" Republican in Bob McDonnell, and after many dubious decisions and embarrassments, he capped off his term with a big fat tax increase during this election year.  It was a good thing, really, because it resulted in several successful primaries against big taxing Republican delegates, and showed once again that there are limited government types, and then there are not.  Pay no attention to the red or blue outfits they wear.
Then you have our own Chris Christie, current Lt Gov Bill Bolling.  Although his positions were presented to Republicans before the convention as 99% the same as Cuccinelli, Bolling was all about mainstream Republicanism, Chamber of Commerce federal subsidy-slurping and splashing around in the military industrial complex corporate swimming pool.
Bolling quit the governor's race when it was determined to hold a party-funded convention rather than a taxpayer-funded primary to choose the Republican gubernatorial nominee.  Because, you know, spending other people's money is no object for most politicians.
Bolling never endorsed Cuccinelli, and rumor has it he will soon be employed in the McAuliffe administration.  But really, isn't that what government's for?  To create jobs?
It's going to be OK for those who want to see government limited by fact, if not by philosophy.  The rift between constitutional conservatives, practicing libertarians, and the GOP establishment is no wider than it was, but it is now deeper, and it is hardening.  For several years now, it is these conservatives, constitutionalists and libertarians, many of them far younger and sharper than the establishment Republicans, who are holding the party reins at local and regional levels.
It's not just that limited government ideas are rational, fair and more necessary than ever. Pressing and growing poverty across the state, the rising costs of governing, and a widespread sense of insecurity about the future, the marketplace, and monetary policy are tangible and painful in Virginia.  Many locals admire the five counties in Western Maryland who are pushing for secession, and wonder why we can't grow industrial hemp and purchase raw milk.  Virginians want liberty, not handouts.
Politics is not just local, it is personal.  Ralph Northam was a leader of the VMI Honor Court circa 1981.  My husband, who attended VMI at the same time, had some experience working for this guy, so to speak.  The new lieutenant governor was a ranker. I am not sure I even know what that means, but it sounds like an insult even as it portends to compliment.
I do know this.  An over-achieving, rigid, rank conscious, ambitious politician who is used to judging, possibly a political purist and likely a bit narcissistic, Northam might just be water to McAuliffe's palm-grease and snake oil.  Northam's refusal (perhaps guided by a certain strange consistency, i.e. "this guy is my political enemy") to shake the hand of his black Republican opponent just before the election may speak to his fundamental approach.
McAuliffe merrily loves up his NRA "F" rating, cheerfully explains that while he knows very little about Virginia government, "He'll have 'people' to 'do that'," and openly plans to further allocate Virginia government handouts to his favored causes (chiefly paying back his corporate donors, unions, Billary, and the DNC).  I can't hold any of this against him.  To the winner goes the spoils, and the governor's office is a nice spoil.  But I imagine that his freneticism and dealmaking will push Lt Gov Northam to ally with the equally matched Senate and the GOP-controlled House, and cause even more strain within the Virginia Democratic Party.  Tension, backbiting, new alliances, intrigue – it could be better than TV's Survivor!
I'm hoping to see not just dysfunction, but fireworks as leadership styles and political objectives clash in Richmond.  The Democrats gleefully watch the ongoing civil war in the GOP, and God bless 'em.  I agree!  And if Democrats are fighting each other in Richmond, even as they fight the House and Senate, they can't effectively devote themselves to further marginalizing, taxing, subsidizing, regulating and bossing around the actual people who live in Virginia.  We can only hope.