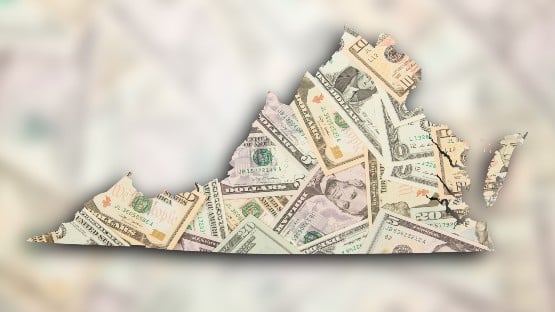 HEYCO Werk USA Inc. will invest $5.4 million to expand its operation in Greensville County, creating 21 new jobs in the Greensville-Emporia area.
The company's Greensville County location supplies precision plastic molded parts for the automotive industry as well as various industrial markets, servicing automotive products for all BMW SUV models worldwide and will expand production to meet the growing needs of BMW plants in South Carolina, China and South Africa.
Founded in 1937 in Remscheid, Germany, by Max and Ernst Heynen, the HEYCO Group is a leading supplier of products and engineering services in the area of metal and plastic processing technology.
The company has eight sites worldwide with approximately 1,250 employees.
HEYCO Werk USA Inc. established a facility in the U.S. in 2014 and has operated the Greensville County, Virginia plant since 2019.
"We are honored to continue our partnership with the Commonwealth of Virginia and extend our engagement at our Greensville County location as we build on the success of the last few years. Our production plant in Greensville County plays an important strategic role within the HEYCO Group," said CEO & President Daniel Dittmar.
"With this latest investment we set an important milestone for the future of our manufacturing operation and prepare the plant with new technologies, ensuring both the long-term success of our company and our position as an attractive and viable employer in Greensville County," Dittmar said.
Gov. Glenn Youngkin approved a $135,000 grant from the Commonwealth's Opportunity Fund to assist Greensville County with the expansion project.
"A diverse, steadily growing ecosystem of automotive manufacturers, innovators, and customers is thriving in the Commonwealth, and HEYCO Werk USA benefits from strategic access to our specialized supply chains and strong manufacturing base," Gov. Glenn Youngkin said. "The Virginia operation has expanded HEYCO's production footprint to serve BMW plants worldwide, and we are thrilled the company will create more high-quality manufacturing jobs for the hardworking citizens of Greensville County."
The Greensville County-Emporia region can use the jobs, most definitely. Emporia, the county seat, has one of the highest unemployment rates in Virginia, at 4.8 percent in April, according to the Virginia Employment Commission, and the Greensville-Emporia region's median household income levels – at $36,111 for Emporia, and $53,063 for the county – significantly trail the state's median income of $80,615.
"HEYCO Werk USA became an integral part of Greensville County when it located in the industrial park in 2019. The Board is proud to partner with HEYCO to continue its success in Greensville County and bring new investment and employment opportunities to our region," Greensville County Board of Supervisors Chair Belinda Astrop said.