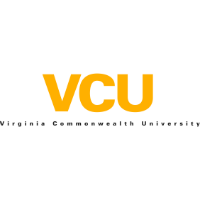 As National Football League players continue to sit or kneel in protest during the national anthem, a new poll by the L. Douglas Wilder School of Government and Public Affairs at VCU shows that Virginians are almost evenly divided on whether they would support a rule prohibiting high school athletes from engaging in similar protests.
Fifty percent of respondents opposed adopting a rule that would prohibit protests, while 45 percent would support adopting such a prohibition, according to the 2017-18 Winter Policy Poll conducted by the Wilder School's Office of Public Policy Outreach. The poll, a random sample of 788 adults in Virginia conducted by landline and cellular telephone from Dec. 8-26, has a margin of error of 3.49 percentage points.
"No legislator or Virginia High School League official has proposed such a rule," said Robyn McDougle, Ph.D., director of the Office of Public Policy Outreach. "But the national debate on the issue led us to measure public opinion on the hypothetical question and it shows that any such proposal would be controversial, especially in Northern Virginia and for nonwhite Virginians."
Demographic factors such as age, income, race and party identification also showed significant differences:
Minority respondents (at 62 percent) were more likely to oppose such a rule than were white respondents, where only 45 percent were opposed.
Democrats were more likely to oppose such a prohibition (at 67 percent) compared to 51 percent of independents and 31 percent of Republicans.
Perspectives on the issue were significantly different regionally. Northern Virginia had the highest portion (61 percent) opposed to adopting such a policy, while those opposing a ban on protests were in the minority in three regions — the West (39 percent); South Central (43 percent); and Northwest (45 percent). Half of the respondents in Tidewater were opposed.
The same poll contained numerous other findings regarding public opinion on a range of issues, including responses to the opioid crisis. Expansion of community-based treatment centers and housing for recovering users are strategies shown by the poll to have majority support while the public is evenly split on a policy of providing clean needles to reduce the risk of opioid users spreading infection.
In the area of education, perspectives measured included the adequacy of school funding (61 percent see funding as not being enough) and whether the public would be willing to pay more in taxes to increase funding for public schools in general (52 percent willing), for those with high numbers of English language learners (49 percent willing), low-income students (55 percent willing) and special education students (60 percent willing).
Questions also probed the public's willingness to pay more in taxes to increase funds for higher education (43 percent willing) and whether that willingness changes based on whether the increased funds were designated for reducing tuition for in-state students.
Additional questions explored whether Virginians see high school, community college and four-year college graduates as workforce-ready and found high support for state-level incentives for employers who sponsor apprenticeships. The poll also gauged opinion on such public safety issues as rights restoration for felons and public health strategies for combating the opioid epidemic.
For a PDF of the 58-page report, including complete question wording and detailed tables of results, go to www.oppo.vcu.edu.
On Jan. 5, the Wilder School released its first poll results showing that more than one in five voters in Virginia's recent gubernatorial election say they made their decision in response to the Trump administration. On Jan. 9, the Wilder School released results showing that 49 percent of Virginians prefer Confederate monuments be left as they are and 76 percent would be unwilling to pay more in taxes to fund any changes to the monuments.