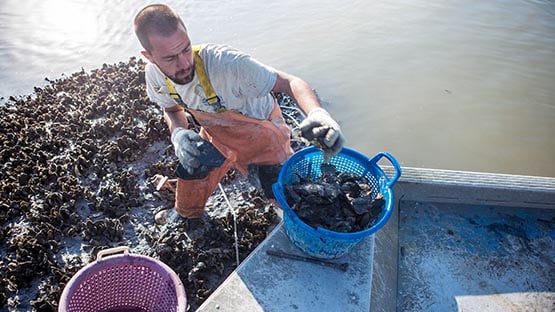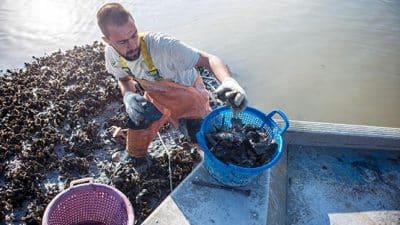 Virginia lawmakers met with Department of Labor Secretary Marty Walsh last Tuesday to discuss the Commonwealth's labor challenges in the seafood industry.
Walsh was joined by U.S. Sens. Mark R. Warner and Tim Kaine, and U.S. Rep. Rob Wittman, who urged the DOL to consider reforms to the H-2B lottery that would make the process easier for small family businesses to meet their seasonal labor needs. Many of Virginia's seafood processors rely on additional workers from the H-2B visa program to meet seasonal labor needs, but struggle every year to get enough visas.
"We've been hearing from Virginia's seafood processors and seasonal businesses about persistent workforce challenges, which is why we met with Labor Secretary Walsh today to share what we've been hearing and urge him to make common sense reforms to the H-2B visa lottery," Warner, Kaine and Wittman said in a statement after the visit. "We had a productive meeting and look forward to working together to help our local businesses obtain the seasonal workers they need to operate."
The previous week, Warner and Kaine met with Virginia's seafood processors, who are usually small, multi-generational family-operated businesses in rural areas, and heard about persistent workforce challenges.
Through the H-2B Temporary Non-Agricultural Visa Program, U.S. employers are able to hire seasonal, non-immigrant workers during peak seasons to supplement their existing American workforce. Employers must declare that there are not enough U.S. workers available to do the temporary and seasonal work to be eligible for the program. The Bureau of Labor Statistics (BLS) reports more than 10 million job openings, but only 5.7 million unemployed American workers.