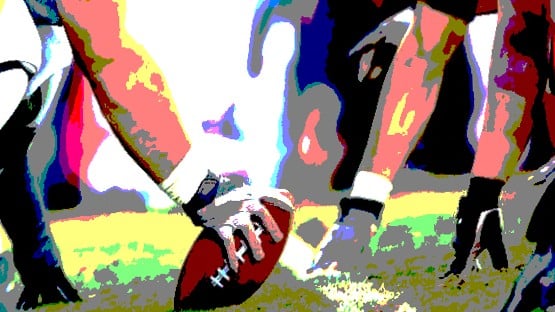 There is a football team from Virginia that is 11-0 and eligible for a conference championship and possible spot in the New Year's Six – #25 Liberty, which blasted UMass, 49-25, on Saturday.
This one was never in doubt, with the Flames getting out to a 28-0 lead in the second quarter, on its way to putting up 324 yards on the ground on the day.
Starting quarterback Kaidon Salter (118 yards, two TDs) and starting running back Quinton Cooley (102 yards and one TD) led the grind-it-out approach.
Salter was 11-of-16 through the air for 225 yards and two passing touchdowns. The sophomore now has 39 touchdowns in 2023 and is one touchdown behind Malik Willis' record of 40 touchdowns set in 2021.
The focus after the game from Liberty coach Jamey Chadwell was on doing what he needed to do PR-wise to sell his team as New Year's Six bowl-worthy.
"There's a lot of the outside noise as you get closer here to the end of the season, and you got four or five teams jockeying for the top. Everybody's going nitpick who you play in the strength of schedule and all those things. What we tell our team is that we can't control who's out there, but we control how we play, how we compete and how we show up every week, because its late in the year and everybody's watching, everybody's looking for you to give them a reason not to put you in," Chadwell said.
"We don't talk a lot about that, but I let our guys know that you know you're trying to earn respect every week because you don't have it," Chadwell said. "No matter what you've done so far, we don't have it the way probably this team deserves, but that's OK. We're not paying for that, but I think our guys are hungry to know that we're proving ourselves every week and I think that's the balance we try to keep."
Up next for Liberty: UTEP (3-8, 2-5 Conference USA), then the C-USA title game on Dec. 1 against New Mexico State (8-3, 6-1 C-USA).