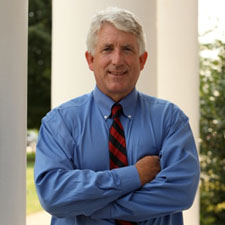 Leaders of the state's largest farmers' advocacy organization were startled April 10 when Virginia Attorney General Mark Herring filed an amicus brief in support of the chesapeake bay cleanup plan being challenged in federal court.
American Farm Bureau Federation's challenge of the U.S. environmental protection agency "pollution diet" for the 64,000-square-mile bay watershed. The AFBF and attorneys general in 21 states are appealing a Sept. 13, 2013, federal district court ruling in favor of the EPA. They assert that the existing Clean Water Act gives individual states the authority to determine how their farmers, builders, homeowners and towns will share the responsibility for achieving clean water. The EPA's plan gives that agency the ultimate authority in those decisions.
"It is surprising that Attorney General Herring would defend an EPA action that undeniably ties states' hands and restricts their authority to make their own local land use and development decisions," said VFBF President Wayne F. Pryor. "The pending American Farm Bureau appeal does not challenge Virginia's own cleanup plan or Virginia's ability to work collaboratively with other bay watershed states and with the EPA to clean up the bay.
"What it does challenge is the EPA's edict that Virginia and the other bay states cannot change their cleanup plans without EPA approval. No state should have to say, 'Mother, may I?' to make its own land use and water quality decisions."
Pryor added that the 21 state attorneys general involved in the appeal "recognize this EPA power grab for what it is. If or when Virginia decides it wants to pursue the bay cleanup in a manner contrary to EPA's wishes—perhaps in a way that will lower its $15 billion price tag for citizens—the commonwealth will thank the American Farm Bureau for preserving its ability to do so."