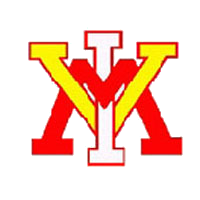 The Citadel Bulldogs scored 21 points in the third quarter to pull away and went on to a 45-25 victory over the VMI Keydets in The Military Classic of the South, contested Saturday afternoon at VMI's Foster Stadium in Lexington, Va. The Bulldogs (5-7, 3-5 SoCon) retained the Silver Shako trophy awarded to the winner of the yearly contest with the victory.
VMI's season ends with a 2-10 overall record and a 1-6 mark in the SoCon.
The Keydets had recovered from an early 21-0 deficit to close within 24-19 early in the third quarter, when Aaron Sanders hauled in a 28-yard touchdown pass from Al Cobb in the opening two minutes of the period. The Bulldogs, however, scored 21 unanswered points over the final 8:27 of the quarter to pull away in the game-deciding run.
In the victory, Cobb was the standout for the Keydets, going 27 of 43 for 396 yards and two touchdowns. His yardage total was the second-highest in school history and easily a career-high for the redshirt freshman. Cobb finished his redshirt freshman season with single-season school records in yards passing, completions, attempts and passing touchdowns, but on this day, it was 397 yards rushing by the Bulldogs that was the difference.
Running backs Isiaha Smith and Jake Stenson led the way for the visitors, running for 134 and 120 yards respectively. Each also scored a touchdown on the afternoon.
Despite having its initial punt of the game blocked, The Citadel jumped out to an early 7-0 lead. On VMI's first play after the punt block, Al Cobb threw to his left, deep and to an open Matthew Nicholson. Nicholson appeared to have a sure touchdown, but dropped the ball. Two plays later, Dane Forlines fumbled after a reception, giving the Bulldogs the ball at their own 43. Eight rushes later, quarterback Aaron Miller ran it in from one yard out to put the visitors up, 7-0.
That was the score after one period, and the margin grew to 21-0 early in the second. Miller's first pass of the day was a 32-yard touchdown strike on the first play of the second quarter, and the next Bulldog drive ended with a 23-yard touchdown run by Tyler Renew. It was 21-0 when VMI started its comeback midway through the second quarter.
A 40-yard pass to Forlines jump-started a four-play, 81-yard drive that got the Keydets on the board with 5:16 left in the opening half. The extra point was no good, making it 21-6.
The Keydets scored again on their next drive, sparked again by two long passes by Cobb. The quarterback found Doug Burton for 21 yards and Aaron Sanders for 30, before finishing the effort with a five-yard strike to Forlines to make it 21-13, Citadel. The Bulldogs tacked on a field goal with just one second on the clock to account for the halftime score, 24-13.
The stories at halftime were the same as they would prove to be in the final – The Citadel rushing game and VMI's Cobb. Cobb went 12 of 16 over the first two quarters with three of those incompletions being dropped passes, while the Bulldogs ran for 234 yards on 32 attempts.
The Keydets struck quickly once again to start the second half, this time capping a four-play drive with a 28-yard touchdown strike to Sanders that cut the Citadel lead to five, 24-19. That was as close as the Keydets would get. After a Bulldog touchdown on their next drive, Greg Sanders was hit and fumbled on the ensuing kickoff. That gave Citadel a short field and it took full advantage, going 20 yards in five plays. Reggie Williams scored from seven yards out to make it 38-19, Bulldogs.
The Bulldogs added on another touchdown before the quarter ended, making it 45-19 headed to the final period. The Keydets scored on a nine-yard touchdown run by Deon Watts, with the two-point conversion failing, to account for the final margin.
Defensively, senior John Washington finished with 13 tackles in his final collegiate game, 1.5 for loss. Joe Nelson (10) and Allen Cratsenberg (11) also finished with double-digit stops in the season finale, while offensively, Aaron Sanders had seven catches for 165 yards and a touchdown, while Watts had over 100 total yards between his rushing and receiving efforts.
Malik Diggs forced two fumbles and led The Citadel with nine tackles.
Quotes
VMI Head Coach Sparky Woods
Opening Statement
Congratulations to The Citadel. They came up here and did the things it takes to win a ball game. They moved the ball on offense and we had a difficult time stopping them and they took care of the football. We couldn't stop them and we couldn't outscore them. We were more than careless with the football. We turned the ball over and missed opportunities. I thought we were getting ready to start fast and score on our first play. We converted the third down and fumbled the ball and then had a couple of other turnovers. I think that was the most glaring thing, especially since we couldn't stop them when we did give them the ball. We just had a hard time stopping them.
On Early Miscues
I think that ended up being it (Matthew Nicholson's dropped TD pass). It ended up being a bad start. We wanted to start better and we deferred the ball (on the coin toss) and went out there and held them and got the ball there (after a blocked punt). Robinson got a hand on the ball, put us in good field position and we dropped the ball on the first pass. Matthew is a really good receiver, he's a really good player, players drop one occasionally but it shouldn't be the reason you lose a game. It did hurt our start. I think what hurt more was converting the third down and then fumbling the ball. And then we didn't respond very well on defense; they took it down and scored.
On The Citadel Scoring 45
We went for it on some fourth and long situations in their end of the field. The thinking at the time was if you give them the ball back you weren't going to get it back. Probably would have been a smaller score had we punted the ball in those same situations. But we were trying to win the game, we wanted to win the game. We went for it and converted some of those fourth down plays so that was good.
On the Seniors
I feel bad for our seniors. They've been through a lot. They're very resilient. They travel a lot this year, five out of the first seven games. They've come to practice each day and done what our coaches ask them to do. They've been good examples for our team coming up. We don't lose many seniors so we'll have a better football team next year with the development of the younger players and adding another class to it. I'll miss these seniors. They're great young men who have been here for us. I hate we didn't win more games. I believe everyone in our locker room wanted to win every day. You can't just want to; you have to execute.
John Washington
On The Citadel's Offense
We have seen that type of offense two times this year, so it's not like it was something foreign to us. I think we competed really well out there, it just came down to the small things and they just executed better than we did, honestly. … The Citadel is a tough offense. But we just had to execute better. Like I said before, we play hard, we play tough. I feel like we play with a lot of heart out there. I'm proud of my brothers on the field.
On VMI's Offense Putting up 495 Yards
I think that our defensive players played really hard out there. I think we gave up big plays to them, we should have played better. That is heartbreaking when your offense puts up that much and the defense doesn't help.
Al Cobb
On the Season and The Future
Looking forward, we're losing key players, but we're not losing a lot of key players. We're losing John (Washington) and a couple of other components on defense, losing a couple of linemen and running backs but other than that we're a young team. We've learned, everyone on the field has experience. A win today would have felt really good, but we got the ball moving well. I think we still have a chance to change this program around.