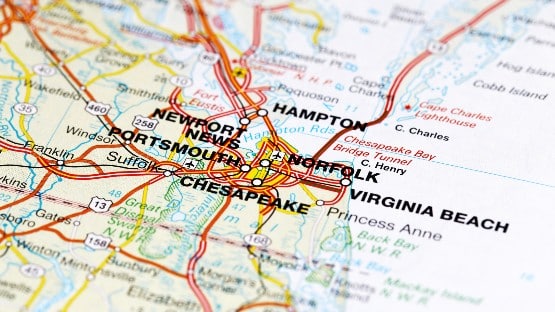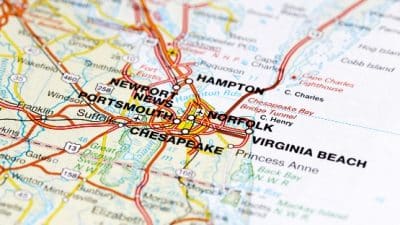 A joint venture comprised of a leading technology-driven healthcare improvement company will establish a healthcare products manufacturing facility in Norfolk.
PRINCO LLC, a joint venture of Premier Inc. (NASDAQ: PINC), Vario Labs LLC of Virginia Beach and Caretrust LLC will invest up to $23.8 million and create approximately 284 jobs.
The joint venture will manufacture incontinence pads, and bring the production of the product from overseas to the United States in support of more than 4,400 hospitals.
"This tremendous new venture represents the onshoring of a necessary healthcare product, a boost for the industry supply chain, and high-quality manufacturing jobs all happening in the Commonwealth of Virginia," Gov. Glenn Youngkin said. "PRINCO LLC's new manufacturing facility in the City of Norfolk will benefit from the region's outstanding logistical advantages, skilled workforce and diverse ecosystem of suppliers, innovators and customers. This venture is a blueprint for future investment in Virginia, and we look forward to the company's future success."
Premier, headquartered in Charlotte, N.C., brings an alliance of more than 4,400 U.S. hospitals to the joint venture and approximately 250,000 other providers and hospitals to transform the nation's healthcare. Better care outcomes at a lower cost are possible through Premier with integrated data and analytics, collaboratives, supply chain solutions and consulting and other services.
"A strong workforce, expanding port infrastructure, and access to domestic and global markets make the Commonwealth of Virginia an ideal location for the production of incontinence pads – a vital product for our nation's healthcare providers," Michael J. Alkire, President and CEO of Premier, said. "We thank the Governor, the Virginia Economic Development Partnership and the City of Norfolk officials for their work with us on this project. This investment and their support will help drive greater domestic production of the supplies providers need to care for patients — and strengthen resiliency in the U.S. healthcare supply chain."
Premium-PPE, a manufacturer of personal protective equipment, manufactures critical disposable PPE masks for the federal government, healthcare providers and the general public. The company has supplied the federal government with more than 100 million FDA-cleared masks since early 2020.
Caretrust LLC's specialty is international materials, global product sourcing, logistics, supply chain management and manufacturing operations.
"We are enthusiastic about launching this medical products manufacturing facility in the business-friendly City of Norfolk. We thank Governor Glenn Youngkin and Norfolk Mayor Kenneth Alexander and their teams for welcoming us here. Virginia's extremely business-friendly environment and Norfolk's site-ready locations and great access to The Port of Virginia made this an easy choice for Virginia," Brent Dillie, PRINCO LLC CEO, said. "With the excellent healthcare ecosystem in the region and the great state and local focus on workforce development, our manufacturing operations will thrive here."
The venture is funded with a $50,000 grant from the Commonwealth's Opportunity Fund to assist Norfolk with the project and secure the project for Virginia.