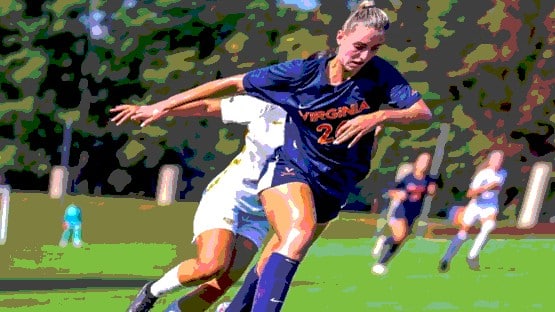 Twelfth-ranked UVA used four goals in the first half – including a goal in the opening minute – to take a 4-1 victory over VCU at Klöckner Stadium on Sunday (Sept. 3).
The 'Hoos (5-0-1) struck quickly with Meredith McDermott finding the net in the first minute. Maggie Cagle brought the ball down the right side and sent it in to McDermott near the spot who put it in to the left of the keeper.
Four minutes later, Cagle notched her own goal as Alexis Theoret found her at the top right of the box. Cagle took the ball in stride, made a step around her defender and slotted the shot home past the far post.
Talia Staude made it a three-goal lead in the 12th minute as Yuna McCormack received the ball on the back side off a corner and dribbled in before taking a shot. McCormack's shot was deflected to the feet of Staude near the penalty mark for the finish.
Allie Ross capped the first-half scoring in the 32nd minute. She played the ball down the left side and cut in before the ball was dispossessed.
VCU attempted to clear, but played the ball to the feet of Theoret who sent it back in to Ross on a run at the top left corner of the box. Ross fired across goal and in past the upper corner of the far post.
A turnover helped the Rams (1-3-2) get on the board in the 47th minute as Kanna Matsuhisha found the ball at her feet and fired the shot on the empty net to cut the score to 4-1.