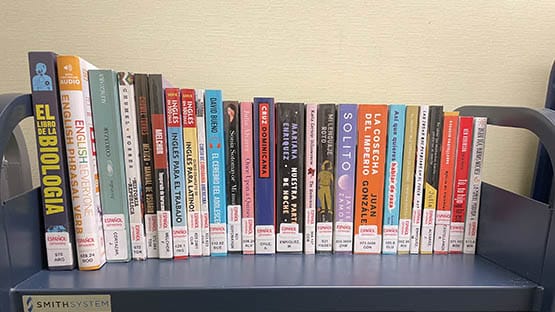 The Waynesboro Public Library is now better prepared to serve Spanish-speaking residents with a new collection of books funded through a grant.
Demographic data shows Waynesboro racial/ethnic groups at 74.4 percent White, 10.9 percent Black and 8.9 percent Hispanic. Data shows the Hispanic/Latino population had the most growth in Waynesboro from 2010 to 2021.
Through a grant from Penguin Random House and the Association for Rural and Small Libraries, the library was able to expand their collection of Spanish books.
Community partners helped the library identify books to carry at the library.
The adult Spanish collection of books now includes topics like citizenship, education, history, fiction and more.
For more information on the library, visit https://www.waynesboro.va.us/354/Library