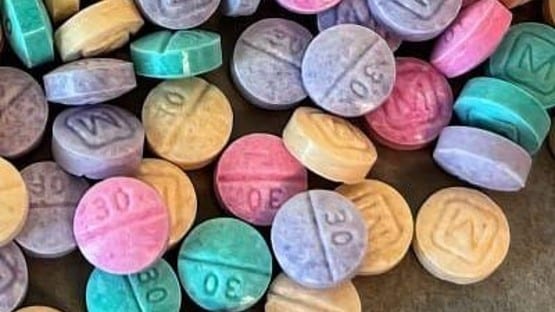 Virginia's Secretary of Public Safety and Homeland Security's resignation was announced today by Governor Glenn Youngkin.
Secretary Robert Mosier will end his state service on June 1. He previously served as the sheriff in Fauquier County.
"Secretary Mosier admirably led our public safety efforts across the Commonwealth, furthering our commitment to reduce violent crime and fight the dangerous influx of illicit drugs such as fentanyl. I thank him for his service to the Commonwealth," said Youngkin.
Mosier led Virginians through several weather-related states of emergency and spearheaded Operation Bold Blue Line.
Mosier plans to remain in law enforcement.
"This has been an incredible journey of service to the Commonwealth of Virginia. Under the Governor's leadership, we have made tremendous progress in public safety especially with the ongoing reduction in violent crime and interdiction of dangerous drugs," said Mosier.
Youngkin also announced today that Terrance C. "Terry" Cole of Louisa County will replace Mosier. Cole has 28 years in law enforcement including more than 22 years with the U.S. Drug Enforcement Administration.
"I am pleased to welcome a respected and experienced law enforcement professional, Terrance C. Cole, as the Secretary of Public Safety and Homeland Security," Youngkin said. "With the breadth of his leadership experiences at the Drug Enforcement Administration of the United States, Mr. Terrance Cole is well equipped and incredibly qualified to lead our public safety efforts, ensure safe communities across the Commonwealth, and tackle the scourge of illicit drugs in Virginia."
Cole said he is excited to return to public service and to work with the governor and his leadership team.
"My extensive experience in law enforcement, overseeing multiple agencies in federal task forces, and direct involvement in the interdiction of drugs coming into the United States meshes with current task forces such as Operation Bold Blue Line and the Crushing The Fentanyl Epidemic: Strengthening Virginian's Interdiction and Enforcement Response to Fentanyl Crisis."
While the governor's statement did not include a reason for Mosier's departure, there has been some concern in Virginia of rising jail deaths. According to Richmond.com, Virginia saw 41 jail deaths in 2019, 40 jail deaths in 2020, 77 deaths in 2021 and 68 jail deaths in 2022.
The Youngkin administration denied a request for an interview with Mosier related to the jail deaths.
Also under the umbrella of the Secretary is the fentanyl epidemic in Virginia. Earlier this month, Youngkin released an executive order that in part, directed the Department of Health to fund "wastewater surveillance to detect the frequency, potency and occurrences of fentanyl use in specific locations."
A plan is due to the governor's office within four months of the May 9 Executive Order.
In the order, the governor asked Mosier to assign a Special Advisor to the Governor on Opioid Interdiction and to develop a strategic plan to combat illicit trafficking and the sale of fentanyl in the Commonwealth. He also directed the Secretary to apply for grants to support efforts to detect fentanyl at Virginia's borders to prevent its entry into the Commonwealth. Finally, he directed Mosier to establish a workgroup to improve pathways for incarcerated individuals with substance use disorders to remain drug free when they are released from incarceration.