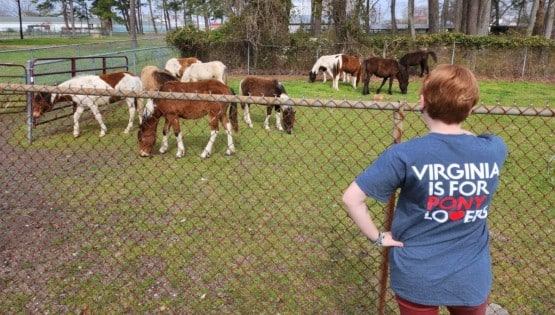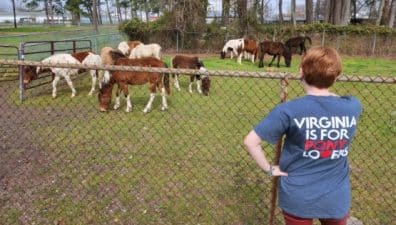 The Chincoteague Pony is now the Official State Pony of the Commonwealth of Virginia.
Virginia's Chincoteague Island made history in 1947 when award-winning children's author Marguerite Henry visited and fell in love with the ponies. Henry's novel "Misty of Chincoteague" was published the same year, and inspires thousands of school children and parents to visit the island ever year. Misty's hoofprints are memorialized in front Island Theatre near the Museum of Chincoteague Island, where the movie "Misty" premiered in 1961. A statue of Misty is on Main Street.
Gov. Glenn Youngkin signed a bill yesterday making the Chincoteague Pony the Official State Pony. The ponies are integral to the economic stability of the island in Virginia, and is owned and managed by the Chincoteague Volunteer Fire Company since 1925, with a grazing permit from U.S. Fish & Wildlife Service for 150 adult ponies.
An annual roundup, swim and auction are held the last consecutive Wednesday and Thursday in July to raise funds for the fire company and control the size of the pony herd. This July will mark the 98th year of the Pony Penning.
In celebration of becoming the Official State Pony, the Virginia Tourism Corporation has approved "Virginia is for Pony Lover" sub-brand T-shirts as requested by the Chincoteague Chamber of Commerce. Shirts are available for purchase at the chamber office, 6733 Maddox Boulevard.