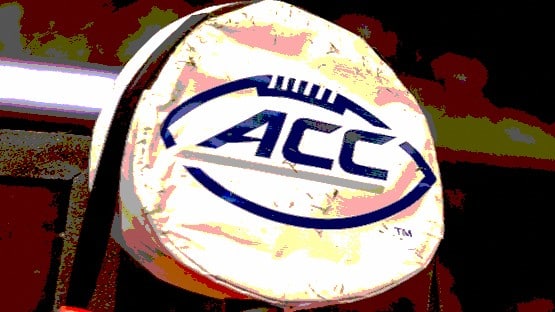 The media folks gave Clemson seven of the 27 spots on the preseason 2023 All-ACC football team in voting totals announced on Wednesday.
Virginia got one guy, its punter, Daniel Sparks, which seems to play into the strategy that Tony Elliott will need to have for his 2023 team, which the same media folks think will be the league's worst this fall.
Basically, don't turn the ball over, pin 'em deep, play defense, rinse, repeat.
Drake Maye, the UNC QB who is a top-tier Heisman frontrunner, was, no surprise, the preseason ACC Player of the Year.
It was a closer-than-expected battle in that voting. Maye received 88 votes, and Jordan Travis, the QB at Florida State, was a close second at 66 votes.
Sparks, who led the ACC in punting in 2022, averaging 45.9 yards per boot, didn't get a single vote for Player of the Year.
Travesty.
There was other good news for Sparks on Wednesday, though. He was included on the preseason Ray Guy Award Watch List, so he has that going for him, which is nice.
There was one other 'Hoo on the preseason All-ACC list, though cornerback Fentrell Cypress, a 2023 UVA alum, now plays for Florida State.
2023 Preseason All-ACC Football Team
Offense
QB: Drake Maye, North Carolina (107)
RB: Will Shipley, Clemson (169)
RB: Trey Benson, Florida State (125)
WR: Johnny Wilson, Florida State (117)
WR: Tez Walker, North Carolina (51)
WR: Jalon Calhoun, Duke (49)
TE: Oronde Gadsden II, Syracuse (89)
AP: Will Shipley, Clemson (105)
OT: Graham Barton, Duke (110)
OT: Matt Goncalves, Pitt (58)
OG: Christian Mahogany, Boston College (101)
OG: Javion Cohen, Miami (69)
C: Bryan Hudson, Louisville (56)
Defense
DE: Jared Verse, Florida State (136)
DE: Donovan Ezeiruaku, Boston College (58)
DT: Tyler Davis, Clemson (124)
DT: DeWayne Carter, Duke (97)
LB: Jeremiah Trotter Jr., Clemson (132)
LB: Cedric Gray, North Carolina (109)
LB: Barrett Carter, Clemson (87)
CB: Fentrell Cypress II, Florida State (88)
CB: Aydan White, NC State (85)
S: Kam Kinchens, Miami (117)
S: Andrew Mukuba, Clemson (46)
Special Teams
PK: Andres Borregales, Miami (70)
P: Daniel Sparks, Virginia (54)
SP: Will Shipley, Clemson (68)
Preseason Player of the Year
Drake Maye, QB, North Carolina (88)
2. Jordan Travis, QB, Florida State (66)
3. Will Shipley, RB, Clemson (17)
4. Jeremiah Trotter Jr., LB, Clemson (3)
T5. Riley Leonard, QB, Duke (1)
T5. Tyler Davis, DT, Clemson (1)
Votes in parentheses
176 media voters