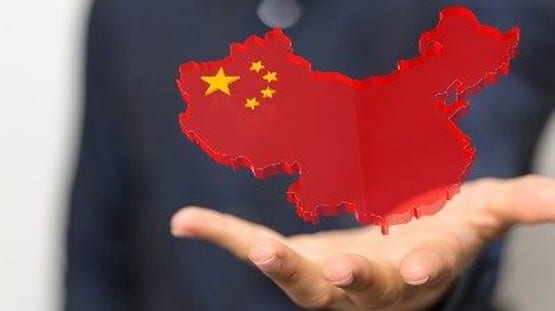 The U.S. military is monitoring a suspected Chinese surveillance balloon that the Chinese government is awkwardly claiming is a weather balloon that has just gone way, way off course.
The balloon, which is flying at an altitude of more than 60,000 feet, was first spotted over Billings, Mont., on Wednesday. The flight path of the balloon has since been determined to have tracked over the Aleutian Islands in Alaska, then over Canada, before crossing into U.S. airspace.
Defense leaders have decided against trying to shoot down the balloon, citing risks to safety and security of people on the ground from the possible debris field.
A senior Pentagon official told NBC News that the U.S. government has communicated with the Chinese government about the balloon's encroachment on U.S. airspace.
The Chinese Foreign Ministry said today that the balloon is "a civilian airship used for research, mainly meteorological, purposes."
"The Chinese side regrets the unintended entry of the airship into U.S. airspace due to force majeure.. The Chinese side will continue communicating with the U.S. side and properly handle this unexpected situation caused by force majeure," a spokesperson said.
A Pentagon spokesperson pushed back against those claims, saying the U.S. government is confident the balloon is being used for surveillance.