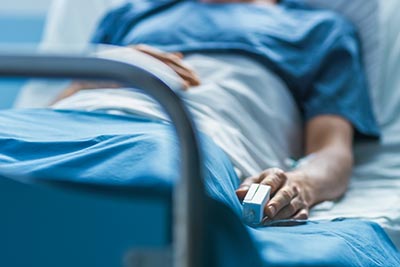 Twelve Virginia hospitals have been recognized by Healthgrades as the 2023 "Best Hospitals" in the nation for clinical excellence.
The rankings are based on a Healthgrades review of patient outcome data from more than 45 million Medicare medical claims records associated with nearly 4,500 hospitals across the nation.
The positive rankings follow the Fall 2022 Leapfrog Group Patient Safety Grades that rated Virginia a top two state in the nation for patient safety based on the share of hospitals that earned "A" grades, with more than 52 percent of Virginia hospitals earning top marks.
In the current Healthgrades analysis, five of the 12 top performing hospitals in Virginia are ranked on the 2023 America's 100 Best Hospitals list reflecting the top 2 percent of hospitals in the nation for clinical excellence.
Henrico Doctors' Hospital
Inova Loudoun Hospital
Parham Doctors' Hospital
Retreat Doctors' Hospital
Sentara Princess Anne Hospital
Another seven hospitals in Virginia earned spots on the 2023 America's 250 Best Hospitals list, which represents the top 5 percent of hospitals in the nation for clinical excellence.
Bon Secours Memorial Regional Medical Center
Bon Secours St. Francis Medical Center
Bon Secours St. Mary's Hospital
Chippenham Hospital
Johnston-Willis Hospital
Inova Alexandria Hospital
Reston Hospital Center
"It is always welcome news to see national organizations confirm what we know: Virginia is blessed to have many exceptional hospitals that provide quality care to patients in need, are committed to improving community health, and support our economy by providing good jobs and investing in public health," said Virginia Hospital & Healthcare Association President and CEO Sean T. Connaughton. "The most recent "Best Hospitals" lists from Healthgrades is just further validation that the work of Virginia hospitals and their teams continue to provide meaningful, positive contributions to public well-being."
In addition to being top performers for patient safety and clinical excellence, Virginia hospitals are also essential public health providers and critical economic contributors to the communities they serve, as outlined in VHHA's 2023 Annual Report on Community Benefit that shows hospitals provide more than $3.1 billion in community benefit (including through charity care and public health investments) and generated $60.3 billion in positive economic impact in 2021.
The Virginia Hospital & Healthcare Association is an alliance of 110 hospitals and 25 health delivery systems that develops and advocates for sound health care policy in the Commonwealth.