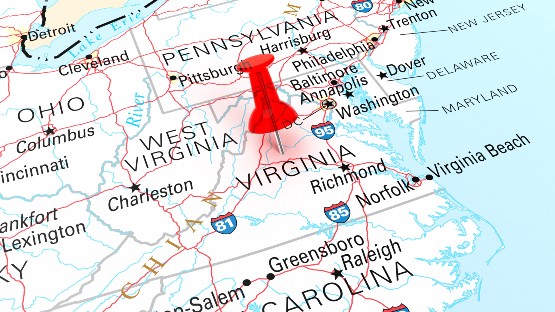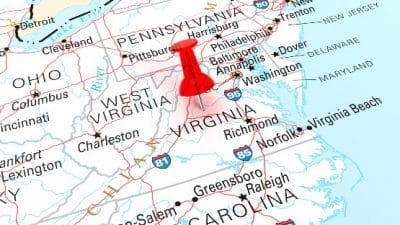 Manassas Park Middle School in Manassas, Virginia was awarded Best Overall Middle School in the international Plant the Moon Challenge.
A team from Eastern View High School in Culpeper also placed in the challenge.
Virginia students on 88 teams from 33 schools, clubs and education organizations competed in the challenge, which helps NASA return to the moon. Virginia teams received $8,800 in funding from the Virginia Space Grant Consortium-led NASA Space Grant Regional Expansion Project.
The team from Manassas Park Middle School will travel to NASA's Kennedy Space Center in Cape Canaveral, Florida for an award ceremony on June 20.
Both teams will also travel to Richmond for an award ceremony on June 3 at the Science Museum of Virginia. Teams from Heritage High School in Leesburg, Forest Middle School in Forest, Tuscarora High School in Leesburg, Pulaski Middle School in Pulaski and Arlington Tech in Arlington will also attend the June 3 ceremony.
The international challenge included schools, clubs and education organizations from Virginia, North Carolina, South Carolina, West Virginia, Florida and Puerto Rico on a total of 446 teams involving 4,483 students. The challenge is hosted by the Virginia Space Grant Consortium and funded by NASA.
The global science experiment and research competition challenges students to examine how vegetable crops can grow in lunar soil. The teams used lunar soil simulant from the University of Central Florida's CLASS Exolith Lab to design and conduct a set of experiments with the simulant to grow crops over eight weeks for a future long-duration mission. The research produced by the students will help NASA scientists understand how to use lunar soil to provide nutritious crops for future missions to the Moon or Mars.
Each state will hold an award ceremony and special science experience for winners.
"The Space Grant partnership really made it possible for multiple teachers in a school to do this and the kids got a really authentic research experience and that for them was amazing. They were so into it," Amy Goodyear, teacher at Heritage High School, said.
Belinda Henriques, teacher at Meadowbrook High School in Charles City County, said: "We touch on experimental design, but this program is really excellent and gives them real life experience. This was a really good experience; the kids took ownership of it."