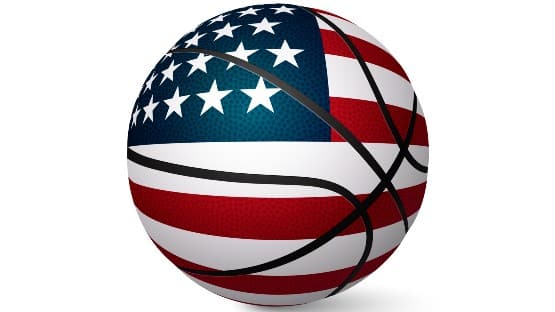 It's been three days since Team USA lost 127-118 in overtime to Canada in the third-place game at the FIBA World Cup, and it all still feels like a bad dream.
As a result of the loss, the United States fell off the podium entirely and suffered a fate maybe even worse than death itself: getting embarrassed by Dillon Brooks.
The loss comes after a heartbreaking 113-111 loss to eventual champion Germany in the semifinals that saw Dennis Schröder hit the game-sealing dagger.
Expectations are always high for the United States entering international competitions, as the U.S. has been a beacon of basketball excellence since the sport's inception. Team USA was the heavy favorite entering the tournament and remained the favorite even after the shocking loss to Lithuania early in the tournament, so it came as a surprise to many who weren't paying too much attention when the United States was sent home by Canada.
What went wrong?
You can talk about head coach Steve Kerr's questionable coaching decisions or the overall bad basketball from the players, which are both valid points to criticize, but the true problem doesn't lie within who was on the court that night, it concerns the ones who weren't.
It's well-established now that the four best basketball players in the world all hail from beyond the pond, but the next 20 best players (with the exception of Canada's Shai Gilgeous-Alexander and Lithuania's Domantas Sabonis) are all American-born. Out of all those players, only Tyrese Haliburton and Anthony Edwards showed up for the 12-man roster.
The average age of Team USA's roster was just 25 years old, a quarter of them having only played a maximum of two years professionally. Not to mention none of them had played at an international scale like this before.
Brooks famously said during last year's playoffs that he pokes bears, but this time around, he got the pleasure of stomping on cubs.
The whole world knows that if the U.S. had sent its best players down to compete, they would've won the whole thing in dominating fashion, and that's why this result has been so frustrating to many fans across the country.
But that wasn't the case. While we were getting shown up in front of the world, America's top stars like LeBron James, Steph Curry and Jayson Tatum watched America's C team struggle from home.
Team USA now sets its sights on the 2024 Olympics, where James and Curry have actually expressed interest in playing for the gold.