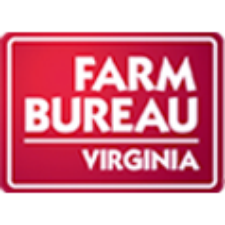 Virginia's sweet corn crop is benefitting from the advent of summertime heat.
"It's the most amazing crop you've ever seen in Northern Virginia," said Tom Davenport, owner of Hollin Farms in Fauquier County. "The rain is causing it to grow like crazy."
Topsoil moisture levels across the state remain relatively good as of June 22, according to a weekly survey by the National Agricultural Statistics Service. Moisture levels are estimated to be adequate or surplus for 71 percent of Virginia farmers.
At the same time, the weather patterns are finally in traditional summer mode with temperatures in the 90s and most moisture coming from hit-or-miss thunderstorms. That's great corn-growing weather.
"It was a real struggle for the sweet corn crop the first six weeks after we planted it," reported Mike Cullipher, co-owner of Cullipher Farms in Virginia Beach and a member of the Virginia Farm Bureau Federation Small Fruit and Vegetable Committee. "It was cold and wet. But when the weather warmed up and we got several rains, it started growing really well. We're actually starting some harvesting on June 26."
Farmers who didn't get a thunderstorm last week are getting a little worried, though. As is typical in the summer, rainfall can be spotty. Growers in several parts of the state are expecting a smaller hay crop than usual, and the quality could be diminished. Winter wheat and barley harvests made good progress in between storms, and planting of single-crop soybeans is almost complete. Strawberry picking is finished at most pick-your-own farms.
"The quality of our sweet corn crop is good," Cullipher said. "The first corn of the season is always the best anyway. The fields look uneven, kinda like the waves of the ocean," thanks to uneven growth earlier in the season.
"We should have sweet corn from now up to almost Halloween."
Davenport said Hollin Farms lost some fruit trees to cold in late winter and early spring, "primarily apricot trees. But everything now is on schedule, and other than that damage, we're looking good. We should have sweet corn in early July, about the same time as we start getting our early-summer peach crop."