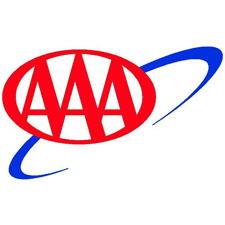 Motorists have grown significantly less likely to change their driving habits or lifestyle to offset gas prices, according to a new survey by AAA. Only half of U.S. adults (53 percent) are changing driving behaviors to offset gas prices, which is about 15 percent less than this same time last year. This development comes as gas prices continue to be relatively less expensive compared to previous years.
The national average price for a gallon of gasoline is $3.57 as of today, seven cents less than a year ago and 11 cents higher than a month ago.  In Virginia, drivers reap the benefits of lower gas prices by 15 cents than that of the national average ($3.42 per gallon).  Virginia also sits proudly in the top 10 as one of the lowest areas in the country to buy gasoline, while its neighbors in the District of Columbia, are painfully ranked the 6th highest in the country to buy gasoline and 18 cents higher than the national average.
"Gas prices have been going up in the Commonwealth since mid-February, yet survey results prove that motorists will pay higher gas prices and continue current driving habits in lieu of making inconvenient lifestyle changes," said Martha Mitchell Meade, Manager of Public and Government Affairs for AAA Mid-Atlantic.  "Drivers in the Commonwealth, however, feel less pain at the pump as Virginia continues to be less expensive than many other areas of the country."
Gasoline demand increased 1.1 percent in 2013, which was the largest annual increase since 2006, according to theEnergy Information Administration. Vehicle miles travelled in 2013 similarly increased an estimated 18.1 billion miles, according to the Federal Highway Administration.
Gas prices generally have remained less expensive than in previous years due to increased production and supplies. The national average price of gas may not even reach $3.65 per gallon this spring, which would be nearly 15 cents less than the peak in 2013 and about 30 cents less than in 2012.
Most people continue to believe that gas prices are too high with the results similar to a year ago. According to the survey:
"Regardless of how much lower gas prices are in comparison to last year, motorists still believe gas prices are too high when prices reach $3 per gallon or higher," added Meade. "Drivers can do more to save money by simply making changes to current driving habits."
Roughly half of Americans say they are changing their driving habits or lifestyle to offset gas prices. Those doing so report:
Combining errands or trips: 85 percent
Driving less: 84 percent
Reducing shopping or dining out: 68 percent
Delaying major purchases: 52 percent
Driving a more fuel-efficient vehicle: 49 percent
Putting aside less money for savings: 42 percent
Working closer to home: 41 percent
Carpooling: 30 percent
Using public transportation more regularly: 17 percent
Other: 15 percent
Younger adults ages 18-34 were significantly more likely to offset prices than older adults by working closer to home (60 percent vs. 34 percent), carpooling (49 percent vs. 23 percent) and using public transportation more regularly (32 percent vs. 11 percent).  These results show a potential generational gap regarding gas prices and behavior.