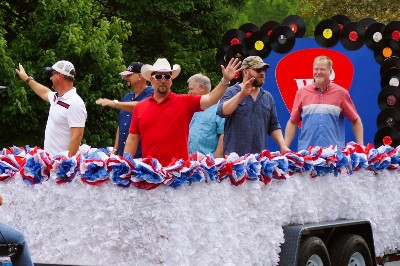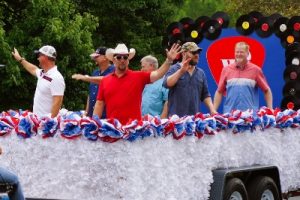 A tradition begun by the Statler Brothers continues at Gypsy Hill Park the first weekend in July.
Sons of two Statler Brothers, known professionally as Wilson Fairchild, carry on the tradition of celebrating America's birthday in the Queen City.
"This wonderful community sponsored and endorsed event has been going on for over 50 years now in Staunton. It's so great to see, hear and feel the excitement from everybody, of all ages, who enjoy celebrating their country in their small town and in a big time way!" Langdon Reid said. His father, Don Reid, was an original member of the Statler Brothers. Langdon and his cousin, Wil Reid, son of Harold Reid, also an original member of the Statler Brothers, are Wilson Fairchild.
The Happy Birthday America Beauty Pageant will be held Sunday, June 2, at 1 p.m.
The celebration continues Monday, July 3 with vendors open at noon on the main lot, a Vesper Service at 6:30 p.m. with keynote speaker Chaplain Lt. Col. Mark Tinsley, and Heaven's Mountain Band will perform at 8 p.m. on the Main Stage.
On the big day, Tuesday, July 4, gates open at 6 a.m. to bring in lawn chairs. The Firecracker 5K Run by Sole Focus will begin at 7:30 a.m.
The annual parade will be on July 4 at 10 a.m. around Gypsy Hill Park. Audience members are encouraged to set up lawn chairs around the parade route. Love music will begin on the Main Stage at 3 p.m.
At 7:30 p.m., Wilson Fairchild will perform on the Main Stage and Gene Watson at 8:30 p.m. A veteran salute will be at 9:45 p.m. followed by fireworks at 10 p.m.
Applications are open for entrance in the parade until June 10, 2023.