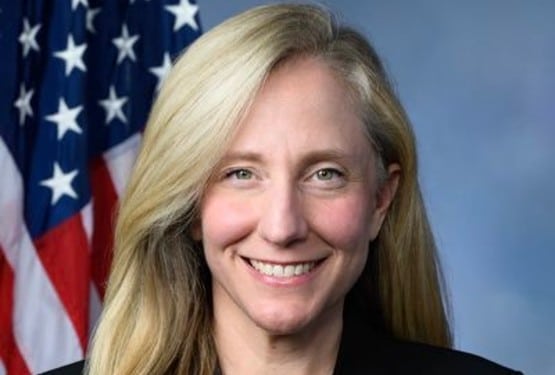 Abigail Spanberger, widely rumored to be considering a run for governor in 2025, is dipping her toe in on a state political controversy, pushing the Youngkin administration for answers on the error that led to a $201 million budget shortfall for Virginia K-12 school districts.
Back in December, the administration became aware that an online tool used by school districts for budgeting had overestimated state assistance, but did not inform school superintendents of the error until Jan. 27.
Gov. Glenn Youngkin, himself aiming for higher office, preparing a quixotic run for the Republican Party presidential nomination, has told state lawmakers that he wants them to find money in the state budget to correct for the funding error.
At the moment, though, the Republican-majority House of Delegates and Democrat-majority State Senate are taking different approaches to resolving the problem.
The House plan would actually kick the can down the road in a way that would leave local school districts facing a shortfall next year. The Senate plan would fully fund local schools in both budget years.
In a letter sent to Youngkin, Spanberger asked for more information about how the Commonwealth will correct for the error.
The letter was also signed by U.S. Representatives Don Beyer (D-VA-08), Gerry Connolly (D-VA-11), and Jennifer Wexton (D-VA-10).
"As representatives for families in rural and suburban parts of Virginia, we are concerned about the adverse impact of this mistake on parents and students in our districts," Spanberger wrote. "Rural and low-income school divisions rely more heavily on state (rather than local) funding, meaning every missing dollar will be harder to find. Additionally, suburban school districts we represent are contending with losses in the millions.
"These dollars were budgeted to address learning loss, support teacher recruitment and retention, repair school infrastructure, provide mental health support for students, and more. Realizing this funding does not exist deals a serious blow to schools already trying their best to support students, educators, and parents."
The letter also calls on Youngkin to get out in front of the issue to try to keep local school districts up to date on what is being done to address the error.
"To ensure our shared constituencies receive the support they need in responding to this mistake, we strongly encourage your administration to communicate clearly and often with school board officials, relay your plan for mitigating the budget shortfall, and provide additional guidance to schools," the letter read.